Watch Love Addiction
Love Addiction is a documentary series that is filled with emotion. This TV series focuses on helping both women and men remove themselves from relationships that are destructive to them by using people who love them and want to help them. The whole family gets involved in the helping process; parents, siblings, friends, grandparents and children. These people are considered to be the relationship experts for the people they care about the most.
The documentary points out that anyone can be caught up in a love addiction that is destructive and demoralizing to the people involved. It covers those people who become emotionally involved with the very wrong partner.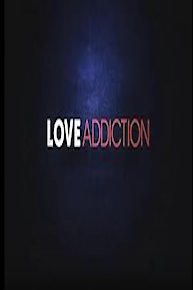 Love Addiction

Full Episode Guide
Jerome Jr.'s life has made a complete turn to be with Jamila.

Episode

7

-

Woman in Denial

Singer/Songwriter Daisy always dreamed of being the perfect wife and mother. But after a failed marriage and several disastrous relationships, she began dating Gershwin, an unemployed musician. While Daisy has fallen deeply in love with him, Gershwin won't even admit they are dating.

Carlwana was head over heels when she met Keith four years ago. But once Carlwana got wind of Keith's philandering ways, her entire existence turned upside down. Carlwana's long time friend Antoinette is concerned she may have made a horrible mistake by introducing the couple and wants to stage a love intervention to save her friend.

Episode

5

-

Disappearing Man

Carlwana thought she had won the Super Bowl when she met Keith, a former NFL player nearly five years ago. A mother of three, Carlwana was a damsel in distress when Keith rescued her from an abusive boyfriend and they have been inseparable ever since. But once Carlwana got wind of Keith's philandering ways, her entire existence turned upside down. Carlwana's long time friend Antoinette is worried she may have made a horrible mistake by introducing the couple and wants to stage a love intervention to save her friend.

Episode

4

-

Split Personality