Watch The Academy Awards
The Academy Awards, also know worldwide as the Oscars, were first handed out in the 1920s, but it wasn't until the 25th award ceremony that they were shown on television. Since then, the awards have been broadcast live annually, and they can now be seen in over 100 different countries. The Academy of Motion Picture Arts and Sciences, founded by Louis B. Mayer, intended the awards to recognize excellence in the film industry. They award films and filmmakers for their work in the previous calendar year.
Since 1999, the ceremony has been shown on ABC, usually in late February. The Oscars have gone through several different venues over the years, from the Pantages Theater, to the Dorothy Chandler Pavilion, to the Shrine Auditorium. But now they take place at the Kodak Theater, which was renamed the Dolby Theater, at Hollywood and Highland, in Los Angeles. Many well-known comedic personalities have hosted the Oscars, and every year, the ceremony welcomes a host of Hollywood stars to feature as presenters for the 3 to 4 hour running time.
Some of the most notable categories for the Academy Awards include Best Picture, Best Director, Best Actor, Best Actress, Best Supporting Actor, and Best Supporting Actress. There are also awards for music, cinematography, writing, editing, and short films, among others. The ceremony typically features a Lifetime Achievement Award winner, as well as musical numbers and an In Memoriam section to honor those in the industry who died in the past year.
Although there are nine types of Academy Awards, the golden art deco statue is the most well-known. There are many prevailing myths as to why it was named an Oscar, but the most widely accepted story is that the Academy's executive secretary, Margaret Herrick, declared in 1939 that the statue looked like her Uncle Oscar. The name has stuck ever since, and now the awards are officially called the Oscars.
86 Seasons,

93

Episodes - Special Event

7/10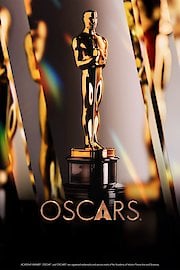 The Academy Awards

Full Episode Guide
Episode 2 - The Oscars, Part 2

Ellen DeGeneres hosts the 86th Annual Academy Awards ceremony.

Episode 1 - The 86th Annual Academy Awards

Ellen Degeneres hosts the 86th Annual Academy Awards from the Dolby Theatre in Los Angeles.

Episode 0 - Oscars Red Carpet Live!

Coverage of the red-carpet fashions and interviews with the early celebrity arrivals at the 2014 Academy Awards. Robin Roberts, Lara Spencer, Jess Cagle and Tyson Beckford host.
Season 85
(5 clips available)
Episode 2 - The Oscars Red Carpet Live

Episode 1 - The 85th Annual Academy Awards
Season 84
(2 clips available)
If You Like The Academy Awards, Then Try...
The Academy Awards News
View More News