Watch The Haunting Of
Series Length:
3 Seasons,

30

Episodes
Description:
"The Haunting Of" is a program where both a celebrity and a psychic investigate a place that is confirmed to be haunted. Some of the places that are haunted have a personal connection to the celebrities from their pasts. In that regard, the psychic will use her powers of perception to glean off clues to the past tenants of certain haunted sites. At certain time the experiences can be very unsettling, due to the energy signature of the spirits residing at a particular location. Other times the feelings of outright despair can be felt by the psychic, because of past tragedies in those locations.
Anyplace can be haunted, whether it is a historic site or anyplace where violence and death came rather quickly. Understanding what happened in years past can help the psychic understand what message the spirits want to tell the living, including the celebrity guests that are on the program. The program takes an investigative look into paranormal happenings that occur in places that hauntings were reported by the local people. Each place has a story to tell. Some are quite tragic, while others are far more ominous that the locals would like to forget. Looking at the personal connections of the celebrities who had encounters with ghosts in their pasts is also part of the focus of the program.
Viewers at home can follow the investigation as the two person team walks around the haunted area as the spirits give clues to the psychic. It can be frightening at times on certain episodes depending on the haunted location. It is a look into something beyond the realm of human senses, a world beyond the reach of the living where some have chosen to believe in ghosts.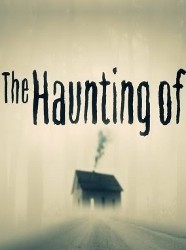 The Haunting Of

Full Episode Guide
Episode 13 - Pennhurst Revisited

Kim revisits Pennhurst Insane Asylum in Pennsylvania where she believes an entity attached itself to her and has been tormenting her ever since.

Episode 12 - Shirley Jones

Shirley Jones revisits her former home in upstate New York where she was tormented by spirits.

Model Coco Austin revisits her former New Mexico home where she was tormented by a dark spirit.

Musician Jack Blades returns to a home in New Mexico where he encountered spirits nine years earlier.

Episode 9 - Bernie Kopell

Episode 7 - Kristen Renton

Episode 4 - Sally Struthers

Episode 3 - Patrick Muldoon

Episode 2 - Carnie Wilson

Episode 1 - Charles Schaughnessy
Season 2
(9 clips available)
Episode 7 - Rowdy Roddy Piper

Episode 6 - Giancarlo Esposito

Episode 5 - Nadine Velasquez

Episode 3 - Michael Rapaport

Episode 2 - Elisabeth Rohm

Episode 1 - Barry Bostwick
If You Like The Haunting Of, Then Try...