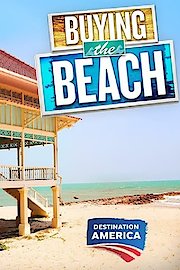 Watch Buying the Beach
Buying the Beach was a popular television series on Destination America that premiered in April of 2014. The show focused on families and couples who were looking to purchase their dream beach home. The twist? These homes weren't pre-built, but rather plots of land that needed to be developed from scratch.
Each episode of Buying the Beach followed a pair of potential buyers as they toured various beach locations in the United States, from the Gulf Coast to Hawaii. They were accompanied by a team of expert real estate agents, builders, and environmental consultants who provided guidance and advice throughout the process.
The show was divided into three distinct stages: location, planning, and building. During the first stage, the buyers scouted different beach locations and assessed the pros and cons of each one. They had to consider factors such as the type of beach, access to water, and local amenities in order to find the perfect location for their new home.
Once they had chosen a beach, the buyers moved on to the planning stage. During this stage, they worked with the experts to design their new home, taking into account the unique characteristics of the beachfront location. They had to navigate a maze of zoning laws and environmental regulations, all while keeping within their budget and timeline.
Finally, in the building stage, the buyers watched as their new beachfront homes were constructed from scratch. They were able to customize every detail of their homes, from the paint colors to the door knobs, and watched as their new dream homes took shape before their eyes.
Throughout the show, viewers were given an inside look at the challenges and rewards of buying and building a beachfront home. They saw the hard work that goes into finding the right location, designing the perfect home, and navigating a complex web of local regulations and environmental concerns. They also saw the joy and excitement in the faces of the buyers as they watched their dream homes come to life.
Buying the Beach was a unique and entertaining show that offered viewers the chance to experience the thrill of buying and building a beachfront home from start to finish. With its engaging cast of characters, stunning beachfront locations, and expert insights into the world of real estate development, it was a must-watch for anyone dreaming of owning their own slice of paradise on the water.
Buying the Beach is a series that is currently running and has 1 seasons (16 episodes). The series first aired on June 2, 2014.