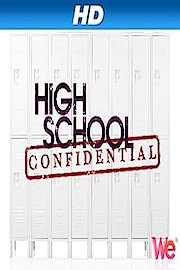 Watch High School Confidential
High School Confidential is a reality show that premiered on WE tv in 2008. It follows the lives of 12 high school seniors as they navigate the final months of their high school careers. The show is a unique look at teenagers' lives as they balance school, friendships, relationships, and the pressures of growing up. With candid interviews and personal stories, High School Confidential offers an intimate peek into the lives of these soon-to-be graduates.
The show is hosted by Wendy K. Gray, a journalist who is passionate about teen issues. Wendy helps guide viewers through the ups and downs of these seniors' lives. She speaks with each student about their experiences, their hopes, and their fears. Wendy is like a guiding light for the students as they make their way through their final months of high school.
Throughout the series, viewers get to know the cast of characters. There's Sara N., a straight-A student who is determined to be valedictorian. She's also balancing a long-distance relationship with her boyfriend. Caitlin, on the other hand, is more focused on her social life. She's part of the popular crowd and is always up for a party. But she's also dealing with her parents' divorce and the stress of figuring out her future.
Other students on the show include Taylor, a competitive cheerleader who is dealing with the stress of her parents' expectations. She's also struggling with her own body image issues. And then there's Chelsea, who comes from a religious background and is grappling with her own beliefs and values as she prepares to head off to college.
High School Confidential is not your typical reality show. It doesn't rely on drama or conflict to keep viewers engaged. Instead, the show is a thoughtful exploration of what it means to be a teenager in today's world. The students on the show are relatable and authentic, and their stories are both heartwarming and heartbreaking.
One of the most compelling aspects of High School Confidential is how it explores the different pressures and expectations that teenagers face. From academic stress to social pressures, the show doesn't shy away from the difficult topics that many teenagers deal with. But at the same time, the show is also hopeful and optimistic. It's a reminder that despite the struggles of adolescence, there is also joy and possibility.
Overall, High School Confidential is a well-crafted and engaging look at the lives of teenagers on the cusp of adulthood. It's a show that is both entertaining and thought-provoking, and it's sure to resonate with viewers of all ages. With Wendy K. Gray as a knowledgeable and compassionate guide, viewers are sure to be moved by the stories of these seniors as they navigate the challenges of high school and beyond.
High School Confidential is a series that is currently running and has 2 seasons (8 episodes). The series first aired on December 19, 2012.