K-Ci & JoJo...Come Clean
K-Ci & JoJo of Jodeci lived the life of the rich and famous. The snares and traps that were out there enticed them through alcohol. The time came when they had to decide between being sober or living on the bottom. Through many hardships, trials and tribulations, the three men made the hardest decision they would ever face, that of getting sober.
With the help, support and love of their families, they came together in one central place to sweat it out, work it out, get it out of their system. With success within their reach, it was a very humbling experience to watch the three men get it together.
And the women in their lives tugged at the heart strings as one could imagine the myriad of emotions they must have been feeling as they went through the process of helping where they could. It hurt, but the strength of the men as they kept going forward slowly eased the pain as one realized they could really make it.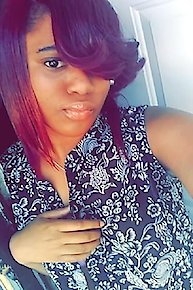 K-Ci & JoJo...Come Clean Full Episode Guide
Episode

5

-

Don't Touch That Cookie...

Celebrity Lifestylist A.J. Johnson challenges the brothers to a cook-off.

Episode

4

-

A Really Big Surprise...

Episode

3

-

Baby Momma Drama

Dr. Jamal Bryant sets up a surprise outing with their children to help strengthen the brothers' commitment to the rehabilitation process.. The guys are in for a shocking surprise when the children's mothers join the reunion and their children confront them on how addiction has affected them.

K-Ci & JoJo get a surprise visit by actress and Celebrity Lifestylist A.J. Johnson. A.J. puts them into an instant celebrity boot camp.

Episode

1

-

This Is The Journey

R&B Superstars K-Ci & JoJo are finally ready to face their 25 year battle with alcohol head on.
If You Like K-Ci & JoJo...Come Clean, Then Try...