Tornado Intercept
Tornado Intercept is going to take viewers into the eye of the tornado. Storm chaser, Sean Casey is fulfilling a dream and risking his life to capture one of nature's deadliest forces. Casey's potentially deadly collision course is with a tornado and he intends to take filming one step further than any other filming- straight into the vortex.
Casey has designed a pickup truck into a TIV which can reach speeds of 90 mph and is equipped with a 360 degree revolving turret. Meteorologist Dr. Josh Wuman will accompany Casey into this deadly twister, bringing viewers along to get a first ever view from the top to the bottom as they intercept one of Mother Nature's monsters
1 Season,

1

Episode

January 18, 2018

/

10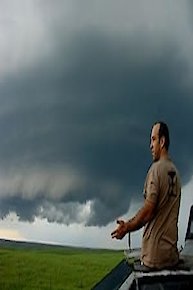 Tornado Intercept Full Episode Guide
Episode

1

-

Tornado Intercept

National Geographic takes the dangerous pastime of tornado chasing to a whole new level. Join the crew of the Tornado Intercept Vehicle, which is 8,000 pounds, with armor plating, bullet-proof windows and an IMAX camera. Watch as they drive right into the heart of a tornado to capture what it's really like in the eye of a storm.
If You Like Tornado Intercept, Then Try...