Watch Animal X
This series investigates strange and unexplainable sightings of creatures that are yet to be documented by the scientific world. The team is committed to getting to the bottom of the most baffling crypto zoological mysteries and cracking the cover-ups encasing many of these strange and sometimes mythical beings.
1 Season,

10

Episodes - Canceled/Ended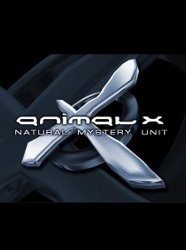 Animal X

Full Episode Guide
Episode 10 - Alien Big Cats

Eyewitnesses describe Big Cats roaming the outback of Australia. Where did they come from or how did they get there? What we do know is that non native felines are now prowling the bush land in some cases attacking people.

Episode 9 - Animal Superpowers

Those who think of humans as the supreme beings on Earth often overlook the incredible abilities of other species. NMU takes a break from cryptozoology to explore bio-inspiration, looking to nature to engineer solutions to human problems.

El Chupacabra is described as a vampire-like creature that drains its victims of blood. It is said to be 3-5 feet tall with a gray body, glowing red eyes, sharp teeth, and three-fingered claw-like hands. Is it real? The NMU team is about to find out.

Episode 7 - Reptilian Creatures

Some people believe that a remnant of the dinosaur era may have continued to evolve into a humanoid being. The Natural Mystery Unit hears first person accounts of glowing red eyes, shiny scales, and lizard men standing 7 feet tall.

Episode 6 - Monsters of the Deep

Episode 5 - Winged Creatures

Episode 4 - Ghostly Creatures

Episode 3 - Mystery of the Thylacine

Episode 2 - Monster or Murderer

Episode 1 - Texas Bigfoot
If You Like Animal X, Then Try...