Watch Cheating Vegas
Cheating Vegas is a reality documentary series that chronicles the great effort involved with various cheating scandals uncovered in the massive gambling destination of Las Vegas, Nevada. The show utilizes interviews with real life cheaters that used whatever tools were available to get an edge on casinos. Every aspect from counting cards to utilizing high tech computer hacking to clever techniques most people would not dream of are documented as the show reveals just how complicated the world of security at the massive gambling facilities has become, and the genius of the people attempting to exploit any hole in the system.
Sunday 10:00 PM et/pt on Destination America

1 Season,

3

Episodes - Currently Airing

August 19, 2012

10

/
Watch Full Episodes of Cheating Vegas

Season 1 Episode 3
Hall of Fame (43:00)
Season 1 Episode 2
Game Changers (43:37)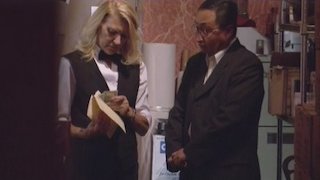 Season 1 Episode 1
Insiders (43:00)

Cheating Vegas

Full Episode Guide
Fake poker chips are made by two men, slot machines are altered by scammers for payouts, and an armed thief on a motorcycle steals chips from the Bellagio.

Episode

2

-

Game Changers

Creative cheaters are being tested by security teams. Also, cash cages have security changes because of gang robberies.

A look at casino employee cons and people who try stacking the odds in their favor at Las Vegas casinos.
If You Like Cheating Vegas, Then Try...