Watch On the Road with Austin & Santino
A reality television lifestyle show that sends the two familiar designers on the road to small towns all across the United States. In each town they provide a special custom made dress for one lucky resident woman for her special event, be it an anniversary or birthday, a graduation or some other big milestone in her life. We witness the creation process of the garment, and then get to enjoy seeing it in action worn by the woman on her special day.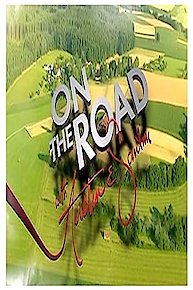 On the Road with Austin & Santino

Full Episode Guide
Episode

14

-

Life's a Stage

Austin and Santino head to Black Mountain, North Carolina to design a dress for Nancy Brown's 4th annual Pawty, a benefit to support her wolf-dog rescue sanctuary.

Austin and Santino travel to Christiansburg, Virginia to makeover Carla Cross, a local policewoman who is celebrating her 5th wedding anniversary.

Episode

11

-

Celebrating in Style

The guys design a dress for Marcy Gallagher of Asheville, North Carolina, who's celebrating her 5th anniversary of cancer-free living.

Episode

10

-

We Love a Parade

Episode

9

-

Designer Overboard

Episode

8

-

Through Thick and Thin

Episode

6

-

Bachelorette Beauty Queen

Episode

5

-

Wedding Knots

Episode

4

-

Brickfest Beauties

Episode

2

-

Basic Training

Episode

1

-

Horsing Around
If You Like On the Road with Austin & Santino, Then Try...