Watch On the Road with Austin & Santino
Follow two of "Project Runway's" most unforgettable designers Austin Scarlett and Santino Rice. Watch as they travel across the America; engaging themselves in the culture of small towns and creating looks for special women in unique situations that are celebrating life's milestones.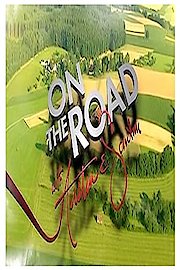 On the Road with Austin & Santino

Full Episode Guide
Episode 14 - Life's a Stage

Austin and Santino head to Black Mountain, North Carolina to design a dress for Nancy Brown's 4th annual Pawty, a benefit to support her wolf-dog rescue sanctuary.

Austin and Santino travel to Christiansburg, Virginia to makeover Carla Cross, a local policewoman who is celebrating her 5th wedding anniversary.

Episode 11 - Celebrating in Style

The guys design a dress for Marcy Gallagher of Asheville, North Carolina, who's celebrating her 5th anniversary of cancer-free living.

Episode 10 - We Love a Parade

Episode 9 - Designer Overboard

Episode 8 - Through Thick and Thin

Episode 6 - Bachelorette Beauty Queen

Episode 5 - Wedding Knots

Episode 4 - Brickfest Beauties

Episode 2 - Basic Training

Episode 1 - Horsing Around
If You Like On the Road with Austin & Santino, Then Try...