Watch Storage Wars
The adventurer inside almost everyone has that secret wish to unearth a priceless item and acquire untold wealth, and the TV series Storage Wars calls to that hidden adventurer. The show follows a regular cast of characters who actually are living this treasure hunting dream.
For the most part, Storage Wars takes place in a variety of storage units across the state of California. According to the established rules, if three months pass without rental payments on a unit, the owners of the establishment may put its contents up for auction. Dan and Laura Dotson, a couple who travel from unit to unit, are the auctioneers who are in control of the auction process. The guidelines for each auction are the same. Bidders are allowed a five minute visual inspection from the doorway of the unit, without touching any of the contents. At that time the auction begins in earnest.
The regular bidders in the show include Dave Hester, a somewhat arrogant and savvy dealer; Darrel Sheets, an aggressive player with a kind heart, sometimes accompanied by his son, Brandon; Jarrod Schultz and Brandi Passante, relatively new to the field and trying to establish a successful enterprise; and Barry Weiss, an eccentric and avid collector of anything unusual or valuable. Viewers find themselves choosing a favorite person and rooting for them through episode after episode.
The TV audience watches and learns as the different bidders look for clues that may indicate the value of each unit's contents. At the end of the auction, the wisdom or folly of their judgment is decided as they explore and search for items of value.
The show is a Siren call that appeals to a wide range of viewers. It has appeal for those who enjoy the thrill of second hand purchases, those who have an interest in antiques and collectibles, those interested in human nature at its best and worst, and more. One episode offers a clear understanding of the dynamics interactions of the spotlighted individuals and entices viewers to come back for more.
Watch Full Episodes of Storage Wars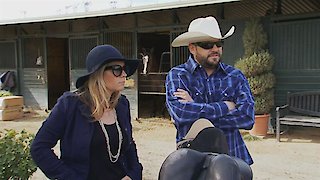 Season 9 Episode 15
The Fat Lady Is Warm...
Season 9 Episode 14
Father Bids Best
Season 9 Episode 13
Sundown Showdown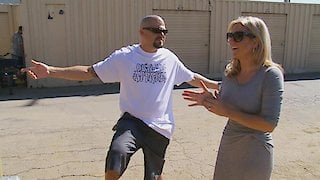 Season 9 Episode 12
The One With Mary An...
Season 9 Episode 11
Auctions Arriba!
Season 9 Episode 10
Mary's Big Score

Watch Episodes
News
Clips & Extras
Storage Wars

Full Episode Guide
Season
9
15 full episodes
Episode

101

-

Back To The Locker #9

Favorite scenes from the series.

Episode

100

-

Back To The Locker #7

Favorite scenes from the series.

Episode

15

-

The Fat Lady Is Warming Up

The buyers head to Van Nuys, CA, to search for hidden treasure.

Episode

14

-

Father Bids Best

While in Montebello, Cal., Darrell and Brandon cause chaos; Rene has a new partner in crime; Dave eyes a big score; and Ivy battles injury to hit the auctions hard.

Episode

13

-

Sundown Showdown

The buyers head to Huntington Beach, Cal. where Ivy and Mary are each other's biggest competitors; Darrell and Brandon look to score big on home turf; and Dave searches for either a score or a sucker.

Episode

12

-

The One With Mary And Allee

The buyers visit North Hollywood where Jarrod and Brandi fight to resist the lure of showbiz items; Mary and a new friend get targeted; and Rene goes solo.

Episode

11

-

Auctions Arriba!

The buyers visit Palm Springs, Cal. where Dave is desperate to score a great locker after missing out on one; Rene tries to get some inside information; Ivy is forced to buy big; and Mary gets help from an unlikely ally.

Episode

10

-

Mary's Big Score

Lockers in El Monte, CA, have a history of providing great finds for the buyers. Brandi decides to let Jarrod loose with their money, but Mary steps up with her new boyfriend to get the most expensive locker of the day.

Episode

9

-

The Lion Of Lancaster

Episode

8

-

High Scores In Arcadia

The buyers head to Arcadia, CA, which promises solid auctions. Darrell and Brandon come out swinging, but get caught in their own shenanigans. Rene brings his father Gunter to help hunt for collectibles and Ivy takes a risk on something unique.

Episode

7

-

Santa Ana Surprise

While in Santa Ana, CA, Jarrod and Brandi's plans go awry when Dave stirs up trouble. Mary is determined to break a long losing streak and Rene enlists a little help to get through a massive score.

Episode

6

-

Who Wet The Sheets?

The buyers head to Riverside, CA, where Jarrod and Brandi try to teach a hard lesson to Bozek. Ivy hopes to score big with a low paying locker while Darrell and Brandon limp into a locker that may leave them all wet.

Episode

5

-

Dreams of Cookies and Cream

The buyers head to Moreno Valley where there has been lots of success in the past. Mary hopes to follow the others to a solid locker, but Dave is intent on a score of his own or making the others pay heavily for theirs. Both Ivy and Rene get massive lockers packed with goods, but only one will have a massive pay day.

Episode

4

-

Downtown Lockers and Uptown Dreams

The buyers struggle for a score in an auction in downtown Los Angeles.

Episode

3

-

Middle-aged Mutant Ninja Buyers

The lockers in Westminster, CA, sell for thousands so Jarrod and Brandi strike quickly.

Episode

2

-

From Dust 'til Dawn

Episode

1

-

Mexican Grand Off

The buyers are in San Diego where Rene and Casey step up to defend their home turf against Darrell and Brandon. Mary hopes to score with a high end household unit and Ivy enlists help and brings two extra Calvins to the auctions.
Season
8
20 full episodes
Episode

20

-

The World Accordion to Ivy

The buyers head to West Covina, CA. Mary starts the day in the hole and is desperate for a big win. Ivy tries to lighten the mood.

Episode

19

-

There's No Business Like Snow Busines...

The buyers increase their altitude in Rimforrest, CA where they face auctions in the snow!

Episode

18

-

Buys And Dolls

The buyers only have a few lockers to bid on.

Episode

17

-

Auctions Away!

Mary struggles to get a unit that fits in her budget.

Episode

16

-

Mayor Of Margarita-ville

Rene bids high to score a large locker in Beaumont, Calif.; Mary hopes low-end units will be fruitful; Jarrod has a difficult time letting Alex and Bozek run the auctions for the store.

Episode

15

-

Last Mattress Standing

The buyers head to Norwalk, Calif.; Mary arrives overly prepared for battle; Ivy turns his focus toward collectibles; Darrell devises a plan to to escape the auction game forever.

While in Huntington Beach, Darrell teaches Brandon a tough lesson.

Episode

13

-

Lock, Stock And One Smoking Darrell

Brandon surprises Jarrod with a wad of cash at a Huntington Beach auction. Meanwhile, Darrell and Brandon win an auction that takes them to an unexpected place.

Episode

12

-

Mo' Money, Mo' Valley

Ivy and Dave contend for a pair of units in Moreno Valley, Calif.; Mavrick seeks a quality locker at a decent price; one lucky buyer scores a find that brings over $10,000 in profit.

Episode

11

-

Downtown Showdown

A Los Angeles auction attracts more buyers than Dan and Laura expected; Dave Hester is back; Ivy tries to keep the peace; Rene's father, Gunter, joins the festivities.

Episode

10

-

An Auction Too Far

The buyers struggle in Santa Ana and head to a second auction in Hawaiian Gardens in hopes of finding a great locker. Ivy tries to keep his spirits up despite feeling under the weather.

Episode

9

-

The School Of Hard Knock-Knocks

Darrell and Brandon go for quantity as the buyers invade Rancho Dominguez. Mary gets mean; Jarrod and Brandi recruit a new teammate.

Episode

8

-

Young Gun, Old Tricks

The buyers hope to find success in high-end vaults at an auction in Santa Ana. Jarrod and Ivy battle between buying sprees leaving the other buyers reeling from the action.

Episode

7

-

Palm Springs Throwdown

The buyers head to Palm Springs where things heat up. Ivy brings his game with his sights set on a high roller locker, while Rene tries to play it cool despite the high temperatures. Mary holds her own against the competition and the desert heat gets the better of Dan and Dave as tempers flare.

Episode

6

-

Auctions And Allies

The team head back to Koreatown for an auction and Brandi keeps an eye on Jarrod so that she can score a good locker.

The buyers search for treasures in the desert town of Indio and Ivy plays the villain to rouse the competition.

Episode

4

-

All Bid and No Bite

The buyers go to Rancho Palos Verdes, CA. Mary needs to stay within her budget. Rene tries a secret strategy. Jarrod and Brandi try to hit the auctions with style.

Episode

3

-

Lock the Vote!

The buyers cross their fingers for good deals in San Diego; Darrell accepts the possibility of a bad locker; Mary tries to get in touch with her inner Californian; Jarrod and Brandi hope to score a good locker.

Episode

2

-

Some Like It Hotter

The buyers head to Palm Desert, CA, even if it's a long ride, they're determined to make it worth the ride.

Episode

1

-

They'll Always Have Perris

The valley of Perris, CA hosts an early morning auction that has the buyers waking up early and watching their bids.
Season
7
13 full episodes
Season
6
18 full episodes, 26 clips available
Season
5
34 full episodes, 28 clips available
Season
4
28 full episodes, 42 clips available
Season
3
34 full episodes, 31 clips available
Season
2
32 full episodes, 1 clip available
Season
1
19 full episodes
If You Like Storage Wars, Then Try...
Most Popular Storage Wars Episodes
Season 9 Episode 14

Father Bids Best

5/17/2016

Season 8 Episode 3

Lock the Vote!

8/04/2015
Storage Wars News
'Storage Wars' Auctioneer Mark Balelo Dies in Apparent Suicide
Mark Balelo, 40, was found dead Monday morning in a running car in at his Simi Valley auction house.
Watch the Most Ridiculous Trailer for 'Storage Wars' Season 3 [Video]
The newest trailer for "Storage Wars" season 3 takes the whole "war" thing very literally, giving our heroes military vehicles, guns, flamethrowers, and... a pet monkey? Yeah, the whole thing is pretty ridiculous, but in a good way. Watch it here.
Fall 2011 TV Preview: A&E Premiere Schedule
A&E has made a name for itself in the documentary/reality show niche as viewers find themselves addicted to the drama of shows like "Intervention" and "Hoarders." While neither of those shows are set to return until later, the Fall 2011 slate for A&E is still packed with some fun reality fare to hold you over.
Storage Wars Video Clips & Extras