Pigalle: La Nuit
This French TV show is about a man, Thomas, who visits Paris and ends up coming across his estranged sister at a strip club. Thomas attempts to talk to her but she runs away from him without speaking a word. Soon after trying to talk to his sister, Thomas finds out that his sister has mysteriously vanished. When Thomas begins to search for his sister, he uncovers secretive information in the Pigalle area. Within this secretive information, a dispute is uncovered between an owner of two Pigalle club's and a new and peculiar owner who opened a new club.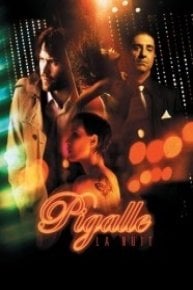 Pigalle: La Nuit Full Episode Guide
Back on his feet, Nadir takes over the reins of Sexodrome with Olivier and Jamil, pending the reopening of Folie's. Alice tells him she finally agrees to sell him her shop. Gourchenkov and the board members impose on Dimitri a co-manager for Paradise.

Damien's brother shot Nadir. Seriously wounded in the abdomen, he is rushed to hospital. All his relatives gather at his bedside. Flower finally decides to tell everything to the police about Adam.

Adam tries to get hold of the incriminating photos taken by Emma and stalks Thomas. Thomas takes refuge at Sinh's and hides the negatives at her place. The Sexodrome and Folie's are suffering from the competition from Paradise.

Flower is attacked by Adam, one of Dimitri's guys, convinced that she is in possession of an object he seeks to recover. But the music box containing negatives is, in fact, in the hands of Max, who grew up in the neighborhood, who gives it to Thomas.

Thanks to Flower, a dancer at Folly, Thomas manages to find his sister's address. But Emma is gone from the small studio she rents at Cité Véron. Very worried, Thomas eventually contacts the police. While she seemed ready to accept Nadir's offer.