Watch American Experience: We Shall Remain
This award winning PBS series offers five 90 minute episodes with copious dramatic re-enactments of historical events. The episodes relate a single distinct significant crisis for a different tribe in each segment. As the title suggests, all of these vignettes deal with incidents in which individual tribes experienced conflict with outsiders. The material presents the encounters from a perspective predominantly sympathetic to the tribal community involved, and it is unabashedly one sided in that respect. The series was directed by three directors, Stanley Nelson, Chris Eyre and Ric Burns, who assumed responsibility for different segments.
Watch Full Episodes of American Experience: We Shall Remain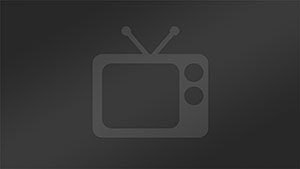 Season 1 Episode 5
Wounded Knee (01:19:00)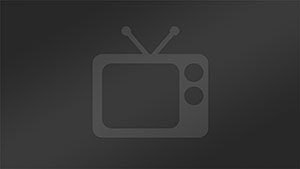 Season 1 Episode 4
Geronimo (01:17:00)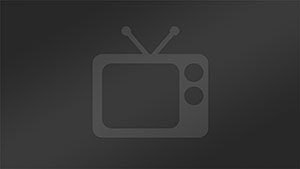 Season 1 Episode 3
Trail of Tears (01:15:00)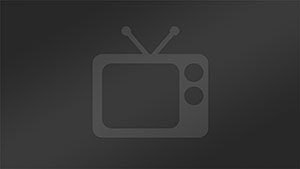 Season 1 Episode 2
Tecumseh's Vision (01:25:00)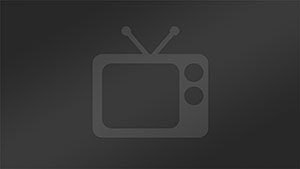 Season 1 Episode 1
After the Mayflower (01:17:00)

American Experience: We Shall Remain

Full Episode Guide
Episode

6

-

We Shall Remain: Tecumseh's Vision

In the course of his brief and meteoric career, Tecumseh would become one of the greatest Native American leaders of all time, orchestrating the most ambitious pan-Indian resistance movement ever mounted on the North American continent.
On the night of February 27, 1973, 54 cars rolled, horns blaring, into a small hamlet on the Pine Ridge Indian Reservation. Within hours, some 200 Oglala Lakota and American Indian Movement (AIM) activists had seized the few major buildings in town and police had cordoned off the area. The occupation of Wounded Knee had begun. Demanding redress for grievances -- some going back more than 100 years -- the protesters captured the world's attention for 71 gripping days. With heavily armed federal troops tightening a cordon around meagerly supplied, cold, hungry Indians, the event invited media comparisons with the massacre of Indian men, women and children at Wounded Knee almost a century earlier. In telling the story of this iconic moment, the final episode of WE SHALL REMAIN examines the broad political and economic forces that led to the emergence of AIM in the late 1960s, as well as the immediate events -- a murder and an apparent miscarriage of justice -- that triggered the takeover. Though the federal government failed to make good on many of the promises that ended the siege, the event succeeded in bringing the desperate conditions of Indian reservation life to the nation's attention. Perhaps even more important, it proved that despite centuries of encroachment, warfare and neglect, Indians remained a vital force in the life of America.

Episode

3

-

Trail of Tears

The Cherokee would call it Nu-No-Du-Na-Tlo-Hi-Lu, "The Trail Where They Cried." On May 26, 1838, federal troops forced thousands of Cherokee from their homes in the Southeastern United States, driving them toward Indian Territory in Eastern Oklahoma. More than 4,000 died of disease and starvation along the way. For years the Cherokee had resisted removal from their land in every way they knew. Convinced that white America rejected Native Americans because they were "savages," Cherokee leaders established a republic with a European-style legislature and legal system. Many Cherokee became Christian and adopted westernized education for their children. Their visionary principal chief, John Ross, would even take the Cherokee case to the Supreme Court, where he won a crucial recognition of tribal sovereignty that still resonates. Though in the end the Cherokee embrace of "civilization" and their landmark legal victory proved no match for white land hunger and military power, the Cherokee people were able, with characteristic ingenuity, to build a new life in Oklahoma, far from the land that had sustained them for generations.

Episode

2

-

Tecumseh's Vision

In the spring of 1805, Tenskwatawa, a Shawnee, fell into a trance so deep that those around him believed he had died. When he finally stirred, the young prophet claimed to have met the Master of Life. He told those who crowded around to listen that the Indians were in dire straits because they had adopted white culture and rejected traditional spiritual ways. For several years Tenskwatawa's spiritual revival movement drew thousands of adherents from tribes across the Midwest. His elder brother, Tecumseh, would harness the energies of that renewal to create an unprecedented military and political confederacy of often antagonistic tribes, all committed to stopping white westward expansion. The brothers came closer than anyone since to creating an Indian nation that would exist alongside and separate from the United States. The dream of an independent Indian state may have died at the Battle of the Thames, when Tecumseh was killed fighting alongside his British allies, but the great Shawnee warrior would live on as a potent symbol of Native pride and pan-Indian identity.

Episode

1

-

After the Mayflower

In March of 1621, in what is now southeastern Massachusetts, Massasoit, the leading sachem of the Wampanoag, sat down to negotiate with a ragged group of English colonists. Hungry, dirty and sick, the pale-skinned foreigners were struggling to stay alive; they were in desperate need of Native help. Massasoit faced problems of his own. His people had lately been decimated by unexplained sickness, leaving them vulnerable to the rival Narragansett to the west. The Wampanoag sachem calculated that a tactical alliance with the foreigners would provide a way to protect his people and hold his Native enemies at bay. He agreed to give the English the help they needed. A half-century later, as a brutal war flared between the English colonists and a confederation of New England Indians, the wisdom of Massasoit's diplomatic gamble seemed less clear. Five decades of English immigration, mistreatment, lethal epidemics, and widespread environmental degradation had brought the Indians and their way of life to the brink of disaster. Led by Metacom, Massasoit's son, the Wampanoag and their Native allies fought back against the English, nearly pushing them into the sea.
If You Like American Experience: We Shall Remain, Then Try...