Watch Blood Dolphins
Two men driven by a single passion to save dolphins, Ric and his son Lincoln travel to Solomon Islands save dolphins from being slaughtered. See if they can change the culture as they confront the politics and economics that affect the world?s dolphin population.
Friday 11:55 PM et/pt on Animal Planet

1 Season,

3

Episodes - Canceled/Ended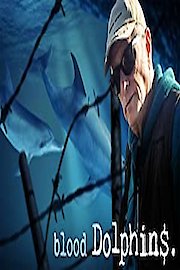 Blood Dolphins

Full Episode Guide
Episode 3 - Saving the Solomons

Ric and Lincoln O'Barry's mission to the Solomon Islands continues as they now must determine the validity of reformed dolphin dealer Chris Porter.

Episode 2 - The Solomon Islands, Part 1

The Solomon Islands have become one of the great crossroads in the blood trade of wild dolphins. Ric and Lincoln O'Berry head to the Solomons on a mission and with a lot of optimism.

Episode 1 - Return to Taiji

Ric and Lincoln are on a mission to stop the dolphin hunt. Initially their hard work delays the hunt, and then they get a disturbing phone call.