Watch Tyra Banks Show
Series Length:
1 Season,

8

Episodes
Description:
Talk show hosted by the inspirational Model Tyra Banks.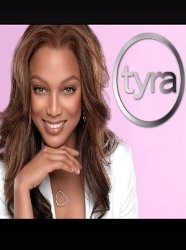 Tyra Banks Show

Full Episode Guide
Episode 12 - Secret Lives of Teen Girls

Tyra uncovers the secret lives of teens when she gets honest answers from young women about what they do when their parents aren't watching.

Episode 10 - Women Who Love Gay Men

Tyra meets several women in love with gay men who all lead different lifestyles.

Episode 8 - Unusual Phobias

Having conquered her own fear of dolphins, Tyra and fear expert Dr. Weiderhold help guests overcome their unique phobias.

Episode 7 - Tyra Undercover: Life as a Stripper

Tyra goes undercover as a dancer in a topless club to find out why men go, what they do there, and if their wives and girlfriends know they're there.

Episode 6 - The Ladies of the Bunny Ranch Brothel

Episode 5 - Teens and Sex

Episode 3 - Tyra Talk to Teens About Self-Esteem

Episode 1 - Why Did You Dump Me?