Watch Married to Medicine
Married to Medicine follows a group of successful and educated women, including doctors and wives of doctors, who are connected to the world of medicine in Atlanta. Whether delivering babies in Louboutins or rushing off to galas in Buckhead, these women do everything with style, drama, and of course, southern flair.
Watch Full Episodes of Married to Medicine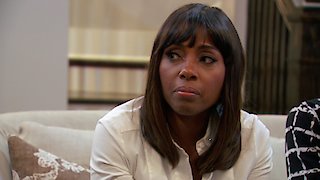 Season 4, Episode 4
The Father, The Son,...
Season 4, Episode 3
Her Father's Daughte...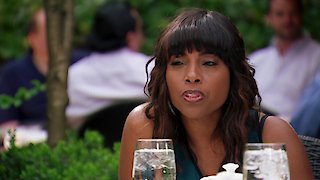 Season 4, Episode 2
Forecast: Clouds Wit...
Season 4, Episode 1
New Beginnings (43:24)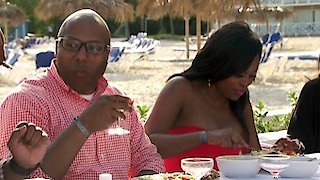 Season 3, Episode 18
Secrets Revealed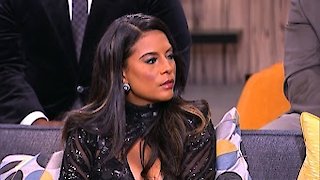 Season 3, Episode 17
Reunion Part Two

Married to Medicine

Full Episode Guide
Episode

5

-

The Breast-est of Friends

Episode

4

-

The Father, The Son, and Heavenly's S...

A visit to Nashville entails a search for Simone's missing dad. Also: Heavenly sets out on a soul-searching mission with spiritual guide Jewel Tankard; Lisa and Darren look for relationship assistance; and Toya and Eugene cope with child disciplinary issues.

Episode

3

-

Her Father's Daughter

A new clash evolves, this time between Genise and Heavenly, at Mariah's new-beginnings bash. Also: Toya and Lisa's friendship starts to wilt; Simone reaches out to her family to find her missing dad; and Toya and Mariah meet in an effort to make peace.

Episode

2

-

Forecast: Clouds With 100% Chance Of ...

Fallout from Lisa Nicole's bash affects the group. Also: Simone connects to Quad; Genise unleashes her true feelings about Heavenly; and all the ladies are invited to Mariah's new-beginnings celebration.

Episode

1

-

New Beginnings

Quad has a new infant in her home in the Season 4 premier, which also shows Dr. Jackie moving on up, Simone and Cecil adapting to separate lives and Toya in trouble with the IRS. Also, Lisa Nicole throws a party to bring the crew together.
Season
3
18 full episodes
Episode

18

-

Secrets Revealed

Andy Cohen hosts the ladies gathering to talk about Season 3.

Episode

17

-

Reunion Part Two

Mariah finds out she is the subject of criticism. The husbands join in this episode and relationships are challenged. The topic of strippers is brought up and Lisa and the husbands are in trouble.

Episode

16

-

Reunion Part One

The ladies get back together. They recall good times and bad.

Episode

15

-

Mariah-Mania

Episode

13

-

Bahama Mamas

With the upcoming trip to the Bahamas, the ladies must sort out the demands of home before departing for an island in the sun.

Episode

12

-

Mariah the Party Crasher

Dr. Heavenly is finally ready to launch her dating app, Piq. However, her husband isn't excited that her new venture will keep her preoccupied. Jill throws a wild Prohibition Party but things get out of control when her husband is accused of disrespecting Dr. Heavenly.

Episode

11

-

Boys on the Side

Toya hunts for locations for her husband's medical concierge business. Dr. Heavenly's daughter interns for Lisa Nicole and designs a dress for her mother's upcoming app release party. At Dr. Jackie's fitness event, things get out of hand when Lisa Nicole accuses Quad of publicly questioning her husband's sexuality.

Episode

10

-

Full Court Stress

Determined to prove she's more than a housewife, Toya puts her plan in motion to market her husband's business. With her eyes set on bigger and better things, Quad has her first pop-up shop to bring Picture Perfect Pup into the forefront.

Episode

9

-

Invites and Dis-invites

Refreshed from her trip to La-La land, Quad refocuses her energy on marketing her doggy fashion line. Meanwhile, Heavenly and her husband are at an impasse when he insists she's spending too much time away from home. Simone makes it clear that it's her party and can do what she wants to when she disinvites Lisa Nicole.

Episode

8

-

California Dreamin'

Jackie has to handle her sick father as both a daughter and a doctor.

Episode

7

-

Love and Races

Lisa Nicole and an attorney meet to discuss legal options she can use against Quad.

Episode

6

-

The Return of the Queen Bee

Still reeling from her visit to the strip club, Lisa confronts her husband in order to discover the truth. In hopes of being a supportive wife, Toya tries to get involved with her husband's new business venture.

Episode

5

-

The Naked Truth

The women visit the same strip club that Lisa Nicole's husband went to.

Episode

4

-

Friends Don't Do Background Checks on...

Quad makes an accusation that completely astounds Lisa Nicole.

Episode

3

-

Inspector Quad

Trying to find the root of her anger, Jackie helps Simone understand how her dad's past transgressions are still affecting her life. As the ladies gather to celebrate Lisa Nicole and Heavenly's magazine cover, Simone comes face to face with Toya for the first time since their disagreement. Meanwhile, following a successful meeting with the private investigator, Quad receives all the information she needs to finally give Lisa Nicole a taste of her own medicine.

Episode

2

-

Putt Up or Shut Up

Dr. Simone and Toya have a strained friendship. Their husbands Cecil and Eugene are determined to save their friendship by forcing an olive branch into their wives' relationship.

Episode

1

-

Background Check Yourself

The first ladies of medicine are back and busier than ever.
Season
2
17 full episodes
Season
1
13 full episodes
If You Like Married to Medicine, Then Try...
Most Popular Married to Medicine Episodes
Season 4 Episode 4

The Father, The Son, and Heavenly's Spirit

11/27/2016

Season 4 Episode 3

Her Father's Daughter

11/20/2016

Season 4 Episode 2

Forecast: Clouds With 100% Chance Of Shade

11/13/2016

Season 1 Episode 1

A Taste of Your Own Medicine

3/24/2013

Season 1 Episode 0

Secrets Revealed

6/04/2013