Watch Siberia
"Siberia" is a new 60-minute dramatic horror TV show by Sierra-Engine Television, Infinity Films, and Welldone Productions. Technically, it is a meta production in that it is about a reality TV show but is offered as a drama instead, about a reality TV show, or the idea of one. The creator and director of the show is Matthew Arnold, and executive producers include Chris Philip and Doug McCallie.
Supernatural is a word that comes up around "Siberia" as the contestants encounter horror-movie like conditions at times. The show is not technically a soap opera but does have a few of the characteristics of a soap in that it is a serial production that features the same characters. "Siberia" is smart because it is aware that it is not real and yet seems to dovetail with reality, walking the line, in a way, between reality TV and drama. In that way, it is groundbreaking and innovative.
The idea of the fictional reality TV situation is that 16 people must fight for their survival in Tunguska, a wilderness area of Siberia. Actually set in Canada, the scenery in "Siberia" almost makes it worth viewing in the first place. Winnipeg, Manitoba, is the actual backdrop of the show against which participants of "Siberia" find that the experience is not what they'd hoped for and is actually a challenge that might just take their lives.
From all around the world, the participants will face off by competing to see who can survive the longest. The winners will receive $500,000, which is pretty standard for a reality TV show, but the action takes a surprising and suspenseful turn when a fatal accident eliminates three of the characters. Those remaining, 13 participants, are faced with a choice: continue on or go home. The drama then unfolds and is reminiscent of the Blair Witch Project in its style, which has a similar approach. The result is an interesting and dynamic show that follows the supernatural conditions of those who decide to stay.
Included in the lineup of characters are the show's host Jonathon Buckley; Carolina, a Colombian bartender; a South Carolina bull rider Johnny; an Australian model, Esther, and other colorful professionals from a DJ to a rugby player.
NBC

1 Season,

11

Episodes - Canceled/Ending

July 1, 2013

Drama

,

Mystery

10

/
Watch Full Episodes of Siberia

Season 1, Episode 11
Into the Oven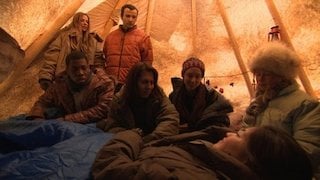 Season 1, Episode 10
Strange Bedfellows
Season 1, Episode 9
One by One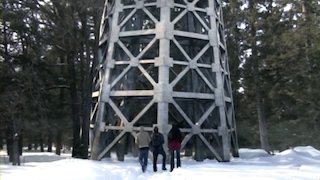 Season 1, Episode 8
A Gathering Fog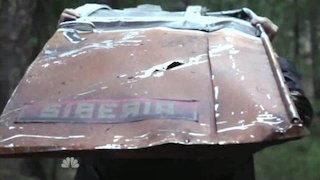 Season 1, Episode 7
First Snow
Season 1, Episode 6
Out of the Frying Pa...

Siberia

Full Episode Guide
Season
1
11 full episodes
Episode

11

-

Into the Oven

Navigating through the path shown to them by the Evenki natives, Miljan, Esther, Irene, Annie, Neeko, and Sabina come upon the research station where Joyce, Sam, Johnny, and Daniel have taken refuge.

Episode

10

-

Strange Bedfellows

Neeko, Miljan, and Sabina are abducted by a hostile local tribe and make an unexpected discovery at the natives' camp. Meanwhile, Joyce, Sam, Johnny, and Daniel are desperate to find a way to communicate with the outside world.

Joyce, Daniel, Sam, and Johnny search for power at the research station and make a terrifying discovery. Meanwhile back at the cabins, one of the missing contestants returns with a shocking revelation.

Episode

8

-

A Gathering Fog

Fear, anger and desperation multiply in the aftermath of the disappearance of some of the contestants as well as the combination of natural and supernatural elements.

The group moving toward the beacon faces the potential loss of one of their own. Meanwhile, back at the settlement, Sabina leads the others to the devastated base camp to get clothing to keep warm in the sudden temperature drop.

Episode

6

-

Out of the Frying Pan

When Johnny, Joyce, and Daniel return with news of the bloody scene left behind at the abandoned producers' basecamp, Esther is verbally attacked by all the others.

Episode

5

-

What She Said

Things heat up as real and surreal events stir up anxiety, mystery and jeopardy. Esther proves herself while Carolina's admission is disturbing. A major injury and a mysterious sighting in the woods create fear and panic, eventually sparking a manhunt for one of the group.

Episode

4

-

Fire In The Sky

Relationships begin to develop among the contestants, but things become complicated when a mysterious phenomenon lights-up the night sky.

Episode

3

-

Lyin' and Tiger and Bare

Things become emotional when a fire spontaneously breaks out and sparks fly between several contestants.

Episode

2

-

A Question Of Reality

In the series premiere, 16 reality show contestants head to Siberia to embark on a harrowing and horrifying adventure.
If You Like Siberia, Then Try...