Watch Omamori Himari
The story tells the story of Yuto Amakawa, a high school buy that is a dependent of a demon slayer family that has a charm that blocks his memories so he can't remember his past. As the story line follows he meets Himari, a cat demon that has sworn to protect him and has a liking towards him. To make things more complicated Yuto is allergic to cats, making Himari's stay with him a nuisance. Because of Yuto kindness and courage a couple of girl demons take a liking towards him. This creates a harem and adds more complications to Himari's attempts of flirting with him. To make matters more complicated for her there is also Yuto's fiance, Kuesu. As the story develops Yuto learns he has powerful magic that is very useful for slaying demons making him the main target of many of them. Yuto decides that he doesn't want to kill demons, that instead he would like to coexist with them as friends and allies and fights to any extent to achieve this goal.
The anime is based on a manga of the same title written and illustrated by Milan Matra. The television series was produced by Zexcs and is composed of 12 episodes. It has astonishing graphics and the soundtracks are beyond comprehension as they truly set the mood in every scene and help the viewer understand the emotions of the characters during certain parts. The anime series has a lot of fan service and is considered very edgy. It has a lot of sexual references especially after every time Yuto goes to sleep and wakes up to find himself being surrounded by girls in sexy costumes.
This anime is better for the older audience as it contains a lot of explicit material and profanity. If children are going to see a supervision of a parent or guardian is needed at all times, asides that is a great anime for any fan.
1 Season,

12

Episodes

4.3

/5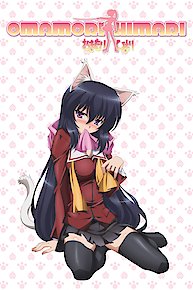 Omamori Himari

Full Episode Guide
Episode

12

-

The Cat, Yuto, & the Maiden's Pure He...

Episode

11

-

Himari, the Protective Sword

Yuto begins practicing with Himari and the others to master the Light Ferry when their enemies put up a barrier around the city and attack. Seeing Yuto in danger, Himari flies into a rage, but Yuto is able to bring her back to her senses.

Episode

10

-

The Cat Demon's Feelings

Mysterious beings are trying to eradicate Japan's Ayakashi. Various Ayakashi begin rallying around Yuto and Himari in an attempt to defeat them. In this midst of this emergency, Himari mourns the loss of Yasutsuna, the sword she lost in her fight against Kuesu, and Yuto finds the will to stand and fight.

Episode

9

-

The Meow in the Approaching Darkness

Himari and the others head outdoors for art class, where Yuto is attacked a second time by Ageha the air demon and Sasa the ippon-datara. According to Ageha, someone is picking off Japan's Ayakashi. A man named Kaburagi from Public Safety's Section Four joins them with the intention of contacting Yuto.

Episode

8

-

Curiosity killed the cat

Episode

7

-

The Cat's Feelings & the Witch's Mela...

Episode

6

-

Kiss x Cat x Kiss

Episode

5

-

A Troubled Cat & Composure

Episode

4

-

The White Cat of Noihara

Episode

2

-

Seagull Scramble

Episode

1

-

Cat & Girl & Allergy