Watch Saving Hope
NBC's new hour-long medical drama created by Malcolm MacRury ("Crash and Burn" and "Republic of Doyle") and produced by Gemini Award-winning Ilana Frank and David Wellington ("The Eleventh Hour," "Rookie Blues," and "Would Be Kings") probes the life-and-death decisions with which healthcare professionals struggle daily. For these doctors the decisions are now personal, and the audience examines these characters, their triumphs, and their challenges through chaos while they fight to keep hope alive.
The audience witnesses the turmoil at Hope-Zion Hospital when Chief of Surgery Charlie Harris (played by Michael Shanks of "Stargate Atlantis") falls into a coma on the eve of his wedding, leaving his fianc
Watch Full Episodes of Saving Hope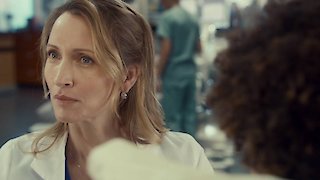 Season 4 Episode 18
Let Me Go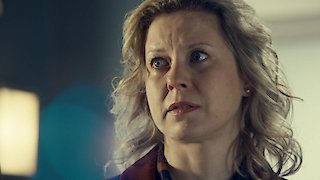 Season 4 Episode 17
Anybody Seen My Baby
Season 4 Episode 16
Torn and Frayed
Season 4 Episode 15
Not Fade Away
Season 4 Episode 14
You Can't Always Get...
Season 4 Episode 13
Goodbye Girl

Saving Hope

Full Episode Guide
Season
4
18 full episodes
When Charlie€™s tumour proves more dangerous than initially thought, Alex and Shahir struggle to save his life.

Episode

17

-

Anybody Seen My Baby

Episode

16

-

Torn and Frayed

Losing sleep over Charlie's impending brain surgery, a stretched-thin Alex teams up with Cassie to free a young woman from her abusive partner.

Episode

15

-

Not Fade Away

Trying to see what his life would be like without his gift, Charlie struggles to heal a superstitious farmer without the help of his spirit intel. 

Episode

14

-

You Can't Always Get What You Want

Alex and Bishop struggle to get to the truth when all the symptoms of a permanently ill child point towards his mother as the cause. 

Episode

13

-

Goodbye Girl

Alex must maintain her professionalism when Kris lands in hospital after a drunk-driving accident clutching baby Luke€™s blanket, while Charlie contends with Kris€™ spirit that just wants to pass on. 

Episode

12

-

All Down the Line

When an ice storm strikes the city on Christmas Eve, Alex and Dawn struggle to keep a good Samaritan alive long enough for her family to say goodbye.

Episode

11

-

Shine a Light

When a chef with oral cancer refuses care to pursue his life€™s work, Alex must confront her own feelings about the way Dana is handling her treatment.

Episode

10

-

Emotional Rescue

In aftermath of the bomb, Alex struggles with the fact she unknowingly helped the bomber at the expense of friend, leading her to swear no harm will come to Maggie€™s last patient.

When a local charity run is bombed, Hope Zion takes on the mass of casualties, including some of its own doctors. But with a long wait for treatment for a long list of patients, made worse by a shortage of blood.

Episode

8

-

Waiting on a Friend

The death of a trapeze artist sets off a transplant chain of donors & recipients, leading Alex & Shahir to juggle complications & patients.

Episode

7

-

Can't You Hear Me Knocking?

When an aggressive brain tumor threatens the life of her patient, Alex must convince Shahir to use an equally aggressive treatment.

Episode

6

-

Rock and a Hard Place

Episode

5

-

Heart of Stone

A motocross rider is diagnosed with Leukemia, forcing Alex to navigate family secrets in order to put her patient on the road to recovery.

Can Dr. Alex Reid forgive and forget when the man responsible for her deceased brother€™s drug problem is admitted to the hospital?

Dr. Alex Reid has to juggle her duties as a new mother and a surgeon when she takes a Junior Resident under her wing.

Episode

2

-

Beasts of Burden

Dr. Alex Reid puts her reputation on the line when she questions a senior surgeon€™s methods.

Episode

1

-

Sympathy for the Devil

On her first day back from maternity leave, Dr. Alex Reid has her hands full when a new mother comes in following a car accident.
Season
3
18 full episodes
Episode

18

-

All The Pretty Horses

Joel and Zach find themselves in a precarious situation at an offsite armybase, while Charlie and Dawn work to save a victim of hypothermia. Meanwhile, it'sdo or die time for our surgeons in training when Alex, Maggie, and Rian finally facethe future and write their Surgical Boards. For Alex, the biggest day in her career isabout to become the biggest day of her life.

Episode

16

-

A Simple Plan

Alex and Charlie find themselves working side-by-side to save the life of aman on the run. A spirit won't leave Alex alone, and Charlie is intent to find out why.Maggie and Zach try to help a couple on a road trip deal with their impending future.Joel and Shahir work to help a young bride-to-be walk on her wedding day, andrepair a broken relationship with her father.

Episode

15

-

Remains Of The Day

Alex wrangles the team in a high-bid effort to diagnose the mysteriousillness that haunts a beloved English teacher. Charlie finds himself having to explainhis 'bizarre' actions in the OR. Dawn has a big decision to make regarding the futureof a teenage girl.

Episode

14

-

Trading Places

Alex and Maggie are faced with an intricate procedure to save a woman'schild when she and her partner refuse to be seen by Hope Zion's top OB/GYNSydney Katz. Joel's father is in town to receive an award for stem-cell research, butJoel has the feeling he's hiding something. Charlie suspects foul-play when a boyand his grandmother come in, while helping a young Spirit put together somemissing pieces.

Episode

13

-

Narrow Margin

Alex steps away from the hospital for a hike in the woods, but can't getaway from medicine when she finds a trapped teenager in a dire situation. Charlieneeds Joel's help when a woman from the clinic won't be seen by anyone else, andZach has his hands full when an exotic dancer comes into the ER.

Episode

12

-

Hearts Of Glass

Alex and Dawn struggle when two patients on the transplant list need thesame heart, while Charlie and Joel meet a patient with orthopaedic hardware unlikeanything they've ever seen. With the pressure of the impending boards mounting,Maggie might be showing signs of cracking at the seams.

Episode

11

-

The Parent Trap

Charlie plays referee while treating two aggressive female MMA fighters, while Alex plays ref to a mother-daughter spat between Dana and Molly - culminating in an emergency visit to the hospital. A patient sues the hospital while Dawn has to try and save the heart of a foster mother in the ICU.

Episode

10

-

Days Of Heaven

Neurosurgeon/celebrated author Thor MacLeod visits Hope Zion, and tries to entice Alex with an offer while she tries to save the life of one his patients. Charlie is stuck trying to solve a medical mystery revolving a fatigued Spirit. Joel dives into his clinic work, and ends up in a fight that alters his life forever.

Episode

9

-

The Other Side Of Midnight

Alex and Joel's relationship is tested during a marathon surgery of an injured race car driver. Charlie's day off from work proves to be full of surprises. Dana, Zach and Jimmy deal with a hospital "frequent-flyer."

Episode

8

-

The Heartbreak Kid

Alex and Charlie try to find their rhythm when teaming up on a teenage girl's double-surgery. Joel spends the day working at the clinic, and gets involved in a search-and-rescue in the ravine. Maggie loses favour with Syd Katz and has to pull through when reunited with the Zarb family

Episode

7

-

The Way We Were

Shahir and Alex try to save the memory of a young woman suffering from Alzheimer's with a radical surgery. Reycraft has a moral decision to make when he discovers one of his mentors is hiding a big secret. Charlie finds himself embroiled with the future wishes of Dawn and final wishes of a con-man Spirit.

A 'blood moon' gives the ER its busiest night of the year and a medical mystery for Alex, Maggie and Joel to solve. Charlie meets a patient with an unusual link to life and death. Zach gets an unexpected visit at the hospital that has him questioning his abilities as a Dad.

Episode

5

-

Breaking Away

Alex and Joel help a young man convince Hope Zion he can save his mother' life, while the woman' Spirit makes her own feelings known to Charlie. Rian and Maggie get caught up in a 'hazardous' situation. Zach faces his fears in the ER.

Alex is introduced to her ���buddy colleague�۝ on her first day back to work since her stabbing. Joel finds himself involved in a deadly situation at a local street clinic. Gavin has a euphoric experience with the help of an unlikely ally.

Alex is out of her coma, but struggles with her memory until a crisis at the hospital reminds her of who she truly is. Charlie and Joel are forced to put their differences aside when a building collapse has them working on two-fused together patients. The doctors at Hope Zion try giving an over-emotional Maggie sage advice.

Episode

2

-

Kiss Me Goodbye

With her body still in a coma, Spirit Alex shares an emotional journey with Charlie in the spirit world as he 'ghost-doctors' a brain-dead mother-to-be. Joel forms a tight bond with a lively drug addict while trying to treat his necrotic leg. Hope Zee welcomes its new OB-GYN - who throws Maggie off her game.

Episode

1

-

Heaven Can Wait

After being stabbed in the heart, Alex has a profound experience in the liminal space, while a desperate Charlie and Dawn race against the clock to save her life. Joel is pulled to the ER to treat a suicidal patient that tests his duty as a doctor. Maggie makes a bold decision that changes her relationship with Gavin.
Season
2
18 full episodes
Season
1
13 full episodes
If You Like Saving Hope, Then Try...
Most Popular Saving Hope Episodes
Season 1 Episode 1

Pilot

6/07/2012

Season 4 Episode 17

Anybody Seen My Baby

12/06/2016