Watch The 2012 Summer Olympics
The Summer Olympics come once every four years, and are held in a different city each time. The best athletes from around the world arrive to compete in their chosen sports. Many of the competitors have trained for years for their shot at Olympic glory. Each athlete attempts to bring home either a gold, silver or bronze medal for a first, second or third place finish in their event. It is prestigious to win these medals; other awards and endorsements often accompany them.
The 2012 Summer Olympics were held in London, England and broadcast on television to the 205 participating countries. More than 300 events over the 17 day schedule were covered. MSNBC, NBCSN and NBC won the rights to provide television coverage of the Olympics in the United States. This all-day coverage began on Wednesday, July 25 with the airing of six different women's soccer games. Opening ceremony coverage was provided by NBC on Friday, July 27, and closing ceremony coverage was aired by NBC on Sunday, August 12.
Some of the more popular events that were offered to television viewers were swimming, track and field, wrestling, weightlifting, gymnastics, volleyball, basketball, boxing, rowing, cycling, tennis, wrestling and diving. Lesser known events aired included badminton, shooting, fencing, women's handball, water polo, table tennis, equestrian and archery. Viewers could watch any one of these events, depending upon their individual interests.
In many of the sports, qualifying rounds were held to determine which athletes to send to the next round of competition. Many of the rounds were broadcast, and provided much excitement for television viewers, almost as much as the final gold medal round in each event. Naturally, only the best athletes could make it to that round. For example, Usain Bolt made it to the final in the men's 100 meters in track and field. He won that race, which NBC aired, and was proclaimed the world's fastest human.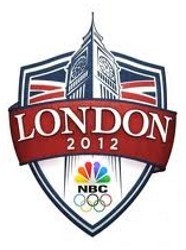 The 2012 Summer Olympics

Full Episode Guide
Episode 18 - Closing Cermonies

The 2012 Summer Olympics comes to a close in London, England.

Events include Basketball, Boxing, Cycling, Handball, Modern Pentathlon, Rhythmic Gymnastics, Track & Field, Volleyball, Water Polo, and Wrestling.

Events include Basketball, Boxing, Canoe/Kayak, Cycling, Diving, Field Hockey, Handball, Modern Pentathlon, Rhythmic Gymnastics, Sailing, Taekwondo, Track & Field, Volleyball, and Wrestling.

Events include Basketball, Boxing, Canoe/Kayak, Cycling, Diving, Field Hockey, Handball, Rhythmic Gymnastics, Sailing, Soccer, Swimming, Synchronized Swimming, Taekwondo, Track & Field, Volleyball, Water Polo, and Wrestling.

Episode 1 - Day 1 - Opening Ceremonies

Episode 0 - 30 Greatest NBC Olympic Moments
If You Like The 2012 Summer Olympics, Then Try...
The 2012 Summer Olympics News
Olympian Ryan Lochte Tells British Royal, 'Watch Every Move You Make'
Here's a fair question: how has 2012 Summer Olympics superstar Ryan Lochte learned so well in weeks what Great Britain's Prince Harry hasn't quite grasped in over 20 years? After recent partying with the mischievous British royal in Las Vegas recently - prior to cameras capturing Prince Harry losing badly at strip poker this past weekend - and many a camera in his own grill following multiple swimming gold medals in London, the U.S. Olympic hero cautioned Prince Harry to "watch every move you make," Access Hollywood reports.
Oprah's Stylist To Make Over Gold Medalist Gabby Douglas' Hair
Perhaps even Gabby Douglas has her threshold for how much can be said about her hair. Whatever it may be, she's enlisted the help of a stylist who's handled with care no less than Gabrielle Union and Angelina Jolie's famously lustrous manes and been a guest of Oprah Winfrey's shows. His prowess aside, Ted Gibson seems a little perturbed himself at the continued fuss over the 16-year-old Olympic gymnastics gold-medalist's style. Proving that perhaps the sporting enthusiasm for sports is too often lost, Douglas' mesmerizing rise to an all-around competition gold medal during the recently closed London Olympiad was overshadowed by incessant bitching about her hair being styled in an extra-pinned ponytail instead of the traditional bun.
Bowie, Stones, Sex Pistols Snubbed London Olympics Offer
Britain's most revered musicians suddenly also look quite like they're among its wisest, too. It seems that Rock and Roll Hall of Famers David Bowie, the Rolling Stones and the Sex Pistols, as well as revered singer-songwriter Kate Bush, wanted nothing to do with Sunday's NBC-butchered close to London's 2012 Summer Olympics, E! Online (via The Guardian) reports. Well, almost nothing; for Bowie's part, someone must have given a thumbs-up to "Fashion" providing the soundtrack to British modeling mainstays Kate Moss and Naomi Campbell strutting their skinny-peacock stuff during one live choreographed sequence.
NBC Olympic Flubs Continue With Closing Ceremony Cut-Away
Two words, NBC: "Heidi Bowl." That admittedly dated reference begets a roll of the eyes and a related six-word exclamation of exhasperation: You just don't learn, do you? About a few dozen or so fumbles into its 2012 Summer Olympics coverage, NBC didn't so much stride proudly across the finish line with Sunday night's Closing Ceremony telecast as crap itself while tripping and tumbling across it. According to The Hollywood Reporter, not only were fans amply brassed off about the network editing out Closing Ceremony musical performances by Muse's Matt Bellamy, The Kinks' Ray Davies and George Michael's second performance, but they're also taking the House of Peacock to task for an 11 p.
Spice Girls and Others Set for Olympics Closing Ceremony
The opening ceremony for the 2012 Summer Olympics was a grandiose affair, with impressive stage effects and plenty of theatricality. It was low on live musical performances, though, as The Arctic Monkeys played a little Beatles followed by Paul McCartney himself, who still only played "Hey Jude." The Closing Ceremony should be much different, judging by the people who have been showing up for rehearsals. Sources who have been watching the rehearsal area have seen the likes of the Spice Girls, members of Queen and the Pet Shop Boys all coming and going from rehearsals, indicating that they will be performing.
Olympic Gymnast Louis Smith: Bronze Medal....Golden 'X Factor' Voice?
Only a fraction of Olympic athletes ever rise to the level at which their chosen sports provide a self-sustaining career path and income. A good fall-back never hurt anything. Luckily, we live in a day and age wherein if average Joes and Jills can parlay reality television into fame, notoriety and fortune, then an Olympian with an extra gift just has all the more likelihood of mining some gold beyond the medal stand. Meet Great Britain's Louis Smith. Alas, the gymnast didn't strike a gilded mother lode in his homeland's 2012 Summer Olympics, but he'll settle for a bronze medal.
Dr. Dre's 'Beats By Dre' Marketing Raises Olympic Ire
With appropriate understanding and respect to Olympic principles, the International Olympic Community's position dealing with social media and athlete sponsorships needs reconsideration. Dr. Dre has once more made powerful enemies, E! Online reports - and this time, not even ones who'd see him put in a casket. The legendary rapper and producer meant perfectly well sending British Olympians customized models of his signature Beats headphones bearing the Union Jack. Well, that's the road to Hell for you: nothing but good intentions, that.
You Won't Believe How Much Paul McCartney Made for His Olympics Performance
Paul McCartney is one of the biggest names in music. As a former Beatle, he carries with him a legacy that will remain long after he's gone. And while he's still alive and performing, it allows for some pretty big paydays. But the pay for McCartney's latest gig, playing during the Opening Ceremony of the 2012 Summer Olympics, was truly astonishing. In fact, you probably couldn't guess what they paid him. Go on, give it a go. Ready for the answer? McCartney was paid a single British pound for his performance.
NBC Fail: Olympics Opening Ceremony Segment Honoring Terror Victims Cut from Broadcast
NBC is having a fail-filled year covering the Olympics. It's not that the network is new to covering the games; it has been the Olympics network for years. What have changed, though, are the times. The network came under fire even before the games started, for failing to provide a live stream for viewers to enjoy while the Opening Ceremony was happening in London. Instead, NBC blocked all streaming content of the ceremony (the BBC had one available, but it was not offered to U.S. viewers) and played the ceremony on tape delay in primetime on Friday.
Video: The Best Moments of the 2012 Olympics Opening Ceremony
Those who had four hours to spare last night and access to a TV were probably watching the Opening Ceremony for the 2012 Summer Olympics, as London did its best to compete with the spectacle that Beijing put on four years ago. But did it succeed? The ceremony certainly had its moments of spectacle, put together by film director Danny Boyle, who helmed "127 Hours," "Slumdog Millionaire" and "28 Days Later," to name a few. Many of those big moments came during the opening performance piece, which told the history of Great Britain through the Industrial Revolution by transforming the set in the stadium from an English countryside (with real grass!) to the suggestion of a steel mill.
MMA Champion Ronda Rousey Put Off By First Michael Phelps Meeting
Strikeforce Bantamweight Champion Ronda Rousey's mixed martial arts achievements haven't yet made her name a mainstream buzz (yet) beyond ardent fight-fan communities. More than a few Olympic officianados might even more easily recognize her were she to once more doff her clothing save a pair of pink handwraps, as she on the cover of ESPN The Magazine's 2012 The Body Issue. That reality does a dishonor not only to the Strikeforce strap she nearly yanked Miesha Tate's arm out-of-socket to earn, but to the 2008 bronze medal she earned at the Beijing Summer Olympics in women's judo.