Watch The 2012 Summer Olympics
Series Length:
1 Season,

19

Episodes
Schedule:
Sunday, Monday, Tuesday, Wednesday, Thursday, Friday, Saturday 8:00 PM et/pt on NBC
Description:
The Summer Olympics come once every four years, and are held in a different city each time. The best athletes from around the world arrive to compete in their chosen sports. Many of the competitors have trained for years for their shot at Olympic glory. Each athlete attempts to bring home either a gold, silver or bronze medal for a first, second or third place finish in their event. It is prestigious to win these medals; other awards and endorsements often accompany them.
The 2012 Summer Olympics were held in London, England and broadcast on television to the 205 participating countries. More than 300 events over the 17 day schedule were covered. MSNBC, NBCSN and NBC won the rights to provide television coverage of the Olympics in the United States. This all-day coverage began on Wednesday, July 25 with the airing of six different women's soccer games. Opening ceremony coverage was provided by NBC on Friday, July 27, and closing ceremony coverage was aired by NBC on Sunday, August 12.
Some of the more popular events that were offered to television viewers were swimming, track and field, wrestling, weightlifting, gymnastics, volleyball, basketball, boxing, rowing, cycling, tennis, wrestling and diving. Lesser known events aired included badminton, shooting, fencing, women's handball, water polo, table tennis, equestrian and archery. Viewers could watch any one of these events, depending upon their individual interests.
In many of the sports, qualifying rounds were held to determine which athletes to send to the next round of competition. Many of the rounds were broadcast, and provided much excitement for television viewers, almost as much as the final gold medal round in each event. Naturally, only the best athletes could make it to that round. For example, Usain Bolt made it to the final in the men's 100 meters in track and field. He won that race, which NBC aired, and was proclaimed the world's fastest human.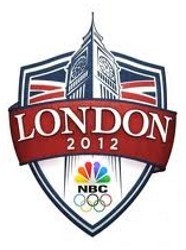 The 2012 Summer Olympics

Full Episode Guide
Episode 18 - Closing Cermonies

First Aired: August 12, 2012

The 2012 Summer Olympics comes to a close in London, England.

First Aired: August 12, 2012

Events include Basketball, Boxing, Cycling, Handball, Modern Pentathlon, Rhythmic Gymnastics, Track & Field, Volleyball, Water Polo, and Wrestling.

First Aired: August 11, 2012

Events include Basketball, Boxing, Canoe/Kayak, Cycling, Diving, Field Hockey, Handball, Modern Pentathlon, Rhythmic Gymnastics, Sailing, Taekwondo, Track & Field, Volleyball, and Wrestling.

First Aired: August 10, 2012

Events include Basketball, Boxing, Canoe/Kayak, Cycling, Diving, Field Hockey, Handball, Rhythmic Gymnastics, Sailing, Soccer, Swimming, Synchronized Swimming, Taekwondo, Track & Field, Volleyball, Water Polo, and Wrestling.

Episode 1 - Day 1 - Opening Ceremonies

Episode 0 - 30 Greatest NBC Olympic Moments
The 2012 Summer Olympics News