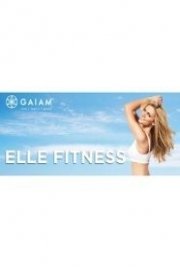 Watch ELLE Fitness
ELLE Fitness from Gaiam is an inspiring workout series that features some of the world's most renowned trainers and fitness enthusiasts. It is designed specifically for women who want to stay fit while looking and feeling their best. Each episode of the show is full of fun and engaging workouts that focus on different areas of the body, helping women to stay healthy from the inside out.
One of the standout features of ELLE Fitness from Gaiam is the variety of workouts it offers. Whether you're a beginner or a seasoned pro, there is something for everyone in this series. Some of the workouts are designed to be low-impact, making them perfect for women who are just starting out on their fitness journey or who have injuries that prevent them from doing high-impact exercises. Other workouts are more challenging and will push you to your limits, helping you to progress and improve your fitness levels.
In addition to the workouts themselves, ELLE Fitness from Gaiam also features interviews and insights from some of today's most inspiring women. From fitness experts and trainers to successful entrepreneurs and CEOs, the show is packed with valuable advice and inspiration that can help women lead happier, more fulfilling lives. Whether you're looking for guidance on how to achieve your fitness goals, tips on how to build a successful career, or just some motivation to help you get through the day, ELLE Fitness from Gaiam has got you covered.
Along with the variety of workouts and inspiring interviews, ELLE Fitness from Gaiam also offers a range of helpful resources to help women stay on track with their fitness goals. From meal plans and recipes to workout plans and progress trackers, everything you need to stay motivated and focused is included in this series. Whether you're looking to lose weight, build muscle, or just stay healthy and fit, this show has everything you need to achieve your goals and live your best life.
If you're looking for a fun and engaging way to stay fit and healthy, then ELLE Fitness from Gaiam is the perfect choice. With a wide range of workouts, inspiring interviews, and helpful resources, this show has something for everyone. So why not give it a try today and start living your best life?