fyi TV Shows
Originally the Biography Channel, the FYI network is a great go-to channel for all things contemporary lifestyle. From reality television and culinary shows to home and personal makeover programs, FYI is the place to be.
This channel, which is available in over sixty-eight million households and many countries worldwide, is a favorite for people who enjoy real life drama and excitement. FYI features programming that can appeal to many different interests.
Fans of romantic reality will enjoy FYI's signature show, Married at First Sight: The First Year. The series follows six single people who agree to marry someone they have never met. Together they decide if they want to keep the marriage going or call it quits.
Cooking show enthusiasts should enjoy, Pressure Cooker: Chef vs. Chef. On this culinary showdown, home cooks are thrown into the ultimate pressure test as they are given last second decisions about what ingredients to use in order to create the perfect dish.
Home improvement gurus will flip for the FYI show, Tiny House Hunting. On this truly unique house renovation program, home seekers from around the country pick a small house, under 600 square feet, and decide how to make it their own. In the end they must choose between keeping their small home or reverting back to a larger living space.
Check out all these shows and much more with the FYI Channel. Other great programming includes original specials for World Food Championships and the World's Weirdest Restaurants. Check your local listings for the channel listing and show airings.
Married at First Sight
Arranged
Bride & Prejudice
Kiss Bang Love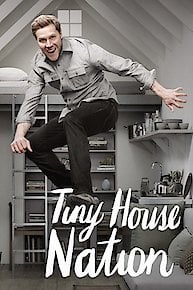 Tiny House Nation
Seven Year Switch
Zombie House Flipping
Married At First Sight: The First Year
Married at First Sight: Second Chances
Man Vs. Child: Chef Showdown
Food Porn
Broke Bites: What the Fung?!
Tiny House Hunting
My Floating Home
Waterfront House Hunting
We're Moving In
HomeGrown Makeover
Pressure Cooker
B.O.R.N. to Style
Stove Tots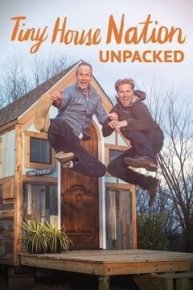 Tiny House Nation: Unpacked
Love at First Bite
Nicole & Jionni's Shore Flip
Tiny House Nation: Zack Hack Edition
Kocktails with Khloe
He Shed, She Shed
World Food Championships
Tiny House World
Trashformers
Teenage Newlyweds
Surviving Marriage: Love on the Rocks
Life Matters with Dr. Michelle Gordon
Man vs. Master: Chef Battle
Home Sweet Headache
Food Quest
Kiki Mobile
The Know It All Guide to...
You Can't Turn That Into a House
A Question of Love
Scraps
Farming Detroit
Upgrade My Bae
In Bed with Simon
Married at First Sight: Rewind
Good Spirits
Shipping Wars: Overloaded
Hometown Eats
Storybooked
Rusty's RockFeast: Backstage with Zac Brown Band
Ultimate Holiday Feast
Late Night Chef Fight
Late Nite Chef Fight
Thanksgiving Unstuffed
Food Factory USA
Midnight Feast
Unlivable
House vs. House
The Feed
Red Hot Design
Epic Meal Empire
Best in Bridal
Mikie Saves The Date
My City's Just Not That Into Me
Panna Cooking Hacks
#BlackLove
Inspired
Big Kitchens
Get Swank'd
Rusty's Rockfeast
Unplugged Nation
Home Factory
Love Bites (fyi)
Say It To My Face
Outback Nation
Rowhouse Showdown