FORA.tv TV Shows
About FORA.tv
FORA.tv is a website that has a vast library of 25,000 videos for you to choose from. FORA.tv's library is broken into categories such as: Politics, the Environment, Science, Business, Technology, and Culture. Within those categories are a wide range of topics covered in the videos, along conferences on video, like "The Renewal Series: Celebrating Local Innovators" which followed young or local entrepreneurs that try to help people who are less fortunate, helping poverty-stricken place, and much more.
FORA.tv serves a wide variety of organizations by putting the videos they have maade (such as videos from The New Yorker, National Geographic, Wired and much more) and go in and edit the videos to look professional and keep the attention of the viewer, or gives the companies or organizations the tools so they can edit the videos themselves. FORA.tv them monetizes the videos by placing ads on the videos which these organizations use to keep going or to donate to charities or for other reasons that may or may not relate to their business.
Their website also has an event calender which lists upcoming debates, speeches, and other various events, as well as an archive of videos of events that have already occurred. FORA.tv is your online video streaming service for anything that involves events or conferences.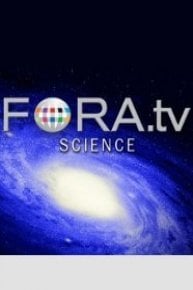 FORA.tv Science
FORA TV: American Politics
FORA TV: Business in the 21st Century
FORA TV: Personal Technology
FORA TV: The Internet
FORA TV: Peace and Conflict
FORA.tv Economy
FORA.tv Politics
FORA.tv Culture
Meeting of the Minds
FORA.tv Environment
FORA.tv Technology
The New West with Will Hearst