WWE NETWORK TV Shows
The WWE Network debuted in February on 2014 and at the time promised to provide the ultimate viewing experience for pro wrestling and sports entertainment fans across the globe. They presented an "over the top" viewing experience and it's parent company, World Wrestling Entertainment, put in the work to make that happen.
The WWE Network offers a little bit of everything for every level of the genre's fans. There are many classic moments from the glory days of the sport and there are modern viewing day options showcasing the current WWE television product.
The company offers up the WWE Network for a monthly rate of $9.99 which provides a bargain for fans of the WWE's monthly special pay-per-view super cards such as "Wrestemania", "Summer Slam", "Survivor Series", and "The Royal Rumble." Those events in a pay-per-view format would cost a fan between $40-$60 per showing so there were immediate savings to those viewers.
The Network has original and classic programming. They kicked off their original series "Legend's House" to a great deal of popularity. The reality show invited some WWE Hall of Famers like "Rowdy" Roddy Piper, "Hacksaw" Jim Duggan, and Jimmy "The Mouth of the South" Hart to live together in a Palm Springs mansion and filmed their exploits over a full month.
Current day fans also have a new product to enjoy on the WWE Network and that is the weekly program NXT. This show utilizes newcomers and rookies in a hour long presentation that showcases the future of the WWE.
Undertaker: The Last Ride
Monday Night Raw Pre-Show
WWE Specials
Ruthless Aggression
WWE Ride Along
Best of WWE Monday Night Raw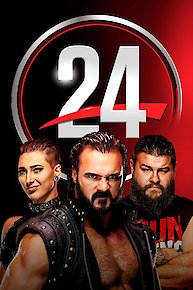 WWE 24
Best of WWE Friday Night SmackDown
WWE Legends' House
WWE Too Hot for TV
WWE NXT UK
WWE Table for 3
WWE Countdown
World Class Championship Wrestling
WWE Unfiltered
WWE Old School
WWE Rivalries
WWE Mae Young Classic
WWE Culture Shock with Corey Graves
This Week In The WWE
WWE Video Vault
ECW Hardcore TV
Friday Night SmackDown Pre-Show
WWE RAW Backstage Pass
WrestleMania Rewind
Best of SmackDown
Beyond the Ring
WWE Worlds Collide
The Bump
Botch Club
The Legends of Wrestling
Xavier's Arcade Challenge
Fashion Files: Cold Case Unit
Edge and Christian's Show That Totally Reeks of Awesomeness
Best of Raw
WWE Story Time
WWE UK Championship Tournament
WWE PPV on WWE Network
WWE Talking Smack
WWE SmackDown Backstage Pass
WWE Pay-Per-View on WWE Network
RAW Flashback
WWE Kitchen SmackDown!