ReelzChannel TV Shows
Reelz is one of the newer movie channels to come along, and it is one of the first to start putting out more original programming than movies. The channel has become a place where people can make their ideas into reality, and you will be able to watch movies in between the shows that you find. They are known for their wonderful programming, and they coming out with new programs all the time. They are a warehouse for new entertainment, and they are giving every viewer a chance to have much more fun watching TV. You get the best combination of movies and TV here.
Reelz is also known for showing new movies. They get a hold of the movies that have recently come out of theaters, and they make sure that those movies are shown as soon as humanly possible. You can check out a movie that you loved in the theater, or you can see a movie that you missed when it was in the theaters. You will have a direct line to the lest in entertainment, and you never have to change the channel to see all that you want. Reelz offers everything on one premium channel.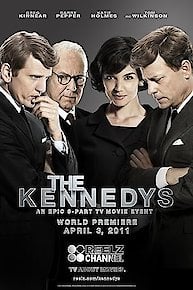 The Kennedys
True Justice
World Without End
CopyCat Killers
Beverly Hills Pawn
Ring of Fire
I Lived With a Killer
Delete
Executed with Deborah Norville
Bomb Girls
Jeffrey Dahmer: Killer Cannibal
Eve of Destruction
The Capones
Irreconcilable Differences
Murder in the Family with Geraldo Rivera
Naked Trailers
Fortune Fights
Notorious (2019)
Hollywood Uncensored with Sam Rubin
FanAddicts!
Maltin on Movies
Race to the Scene
Richard Roeper's Reviews
Barabbas
Reel Life
Game On! With John Salley
Hollywood's Top Ten