TeleToon TV Shows
TeleToon is a digital media distributor focusing on animated content. It is based in the city of Austin, Texas in the United States of America. It was founded in 1999 by Alexander Dross. When Dross saw that traditional cartoons were too old-fashioned for modern audiences, he saw an opportunity. By working with lesser known artists, he was able to build a collection of shows that were written and animated by supreme talent at a lower cost. This valuable business model has allowed TeleToon to establish itself as one of the premier channels for cartoons in the world.
Users can access this content online, via their cable television package, through devices such as a Roku or Apple TV, or on their smartphone. It can be watched live, downloaded, or streamed once it has reached the archives.
Examples of titles from TeleToon are "Shirley Boon", "Tom the Space Cat," "Ziggly Wiggly," and "Harry Harpoon."
Tom the Space Cat features a cat who has been sent to space to defeat the alien race that has kidnapped every human on the planet. His owner was dear to him, and in his effort to recover his favorite human, he finds compassion in new ways. The show is touching, yet hilarious, involving a series of wild stunts and brilliantly animated action scenes.
Ziggly Wiggly is a childrens' show that features wiggly worms who are nothing if not jokers. They play a variety of light pranks on each other as they teach valuable lessons to their young audience.
Supernoobs
Blazing Dragons
Detentionaire
Braceface
Bromwell High
Flight Squad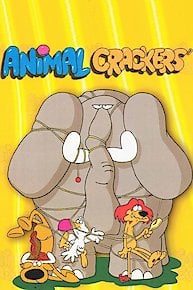 Animal Crackers
Oh No! It's an Alien Invasion
The Day My Butt Went Psycho
My Dad the Rockstar
Kong: The Animated Series
Spliced!
Delilah & Julius
Dex Hamilton: Alien Entomologist
Life's a Zoo
Miss Mallard Mysteries