The Hub TV Shows
About The Hub
The Hub is a family channel that is now owned by the Discovery Channel. Originally, the hub was a simple documentary about a man who conducted science experiments in his back yard. The star - Jon Halpert - gained early acclaim and received encouragement from family, friends, and larger networks to continue producing the educational and entertaining shows. Now, it focuses on providing quality daytime television for children and primetime televisions for the whole family to enjoy together. The channel began in 1999 as an experiment, but successful ratings and positive comments from viewers inspired The Hub to launch a full team of content producers in the United States and around the globe to keep up with the amount of programming requested by loyal fans.
The Hub has different channels that focus on different age groups and demographics. Shows like "What's in the Box?", "My Pet Sammy," "The Goofballs" and more are all examples of popular shows that younger audiences can tune into. And "Blue Planet," and "Mummies of Ancient Egypt" are primetime series that cater to more mature audiences, though they are appropriate for the whole family.
Formerly only available in certain television cable packages, most of The Hub's content is now viewable online instantly. While there is a charge for many of these online shows, their high ratings represent the amount of respect they have garnered from audiences all over the world.
The Hub recently expanded into international markets, producing content in languages such as Japanese, Sweden, Finland, Brazil, Portugal, and Mexico.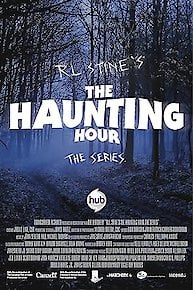 R.L. Stine's The Haunting Hour
Secret Millionaires Club
Cosmic Quantum Ray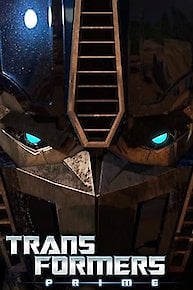 Transformers: Prime
Family Game Night
Clue
Strawberry Shortcake's Berry Bitty Adventures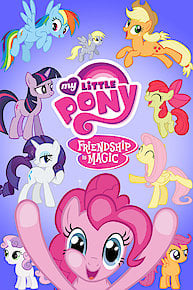 My Little Pony Friendship is Magic
Transformers: Rescue Bots
Transformers Prime, Battle Pack
In The Night Garden
Maryoku Yummy
My Little Pony: Friendship Is Magic, Fluttershy
My Little Pony: Friendship Is Magic, Applejack
My Little Pony: Friendship is Magic, Friendship Pack
My Little Pony: Friendship Is Magic, Rarity
My Little Pony: Friendship Is Magic, Rainbow Dash
My Little Pony: Friendship Is Magic, Twilight Sparkle
Taylor Swift's Journey To Fearless
Majors & Minors
The Twisted Whiskers Show
Animal Mechanicals
The WotWots
G.I. Joe Renegades
Pound Puppies
The Adventures of Chuck & Friends
Dennis & Gnasher
Dan Vs.
Atomic Betty
Scrabble Showdown
The Game of Life
My Little Pony: Friendship Is Magic, Pinkie Pie