Anime Strike TV Shows
Anime Strike is constantly adding new episodes and shows to their full list of TV shows. Anime Strike currently has 37 shows and 596 episodes available to watch online.
Check back often to find new shows and episodes from Anime Strike that are available to watch, stream, download or rent from their library.
Hitorijime My Hero
MADE IN ABYSS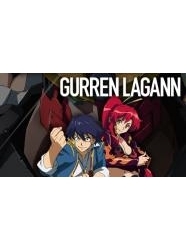 Gurren Lagann (English Dubbed)
Eromanga Sensei
My Girlfriend is Shobitch
INUYASHIKI LAST HERO
ViVid Strike!
Land of the Lustrous
Anonymous Noise
the Garden of sinners
GRANBLUE FANTASY The Animation
LOVE and LIES
Scum's Wish
UQ Holder!
Armed Girl's Machiavellism
Girls' Last Tour
Welcome to the Ballroom
Grimoire of Zero
Re:CREATORS
Princess Principal
Mushi-Shi (Original Japanese Version)
Magical Girl Lyrical NANOHA A's
Just Because!
Chi's Sweet Adventure
Sagrada Reset
Kabukibu!
Lights of the Clione
ONIHEI
Urara Meirocho
Vatican Miracle Examiner
Shin chan Spin-off vol.1 Aliens vs. Shinnosuke
Altair: A Record of Battles
DIVE!!
RAGE OF BAHAMUT VIRGIN SOUL
Katsugeki! Touken Ranbu
Sword Oratoria: Is it Wrong to Try to Pick Up Girls in a Dungeon? On the Side
The Great Passage