Fullscreen TV Shows
About Fullscreen
Fullscreen is constantly adding new episodes and shows to their full list of TV shows. Fullscreen currently has 100 shows and 2823 episodes available to watch online.
Check back often to find new shows and episodes from Fullscreen that are available to watch, stream, download or rent from their library.
Magic Funhouse
Shane & Friends
H8TERS
Apologies In Advance With Andrea Russett
Shan Boody is Your Perfect Date
Celebs React
Goin Raw with Timothy DeLaGhetto
GOAT Rodeo with Cody Ko
Hella Gay with Amanda McKenna
You Suck At Everything
Jack & Dean of All Trades
The Skeptics Guide to Wellness with Jaclyn Glenn
The Basement Yard
Veitch 101
Filthy Preppy Teens
TableTalk
Jay Versace is Stuck in the 90s
Barry Tales
Be Here Nowish
Lost In...
Carmilla
H+
@Summer Break
The Flipside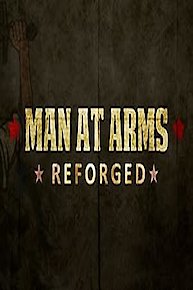 Man At Arms
House Divided
Joanna Rants
Electra Woman and Dyna Girl
90s Sleepover
Feels So Good
Present Tense
Is This OK?
The Fuzz
Shay Mitchell: Chapters
Tinder Takeover
Suck Less with Willam
The Deleted
The Walker
Youngers
The Parallax Theory
The Online Gamer
Making Moves
Ghost Ghirls
Mslabelled
The New Adventures of Peter and Wendy
5-A-Side
Above Average Presents
Beauty Break
7p10e
Horror Haiku
We Need Help
Squaresville
Tvoovies
You're So Talented
Teleporting Fat Guy
#NoFilter
Zall Good
Speakeasy
The Goreys
The What's Underneath Project
Slumber Party
Gen whY
Like, Share, Die!
ANIMEME RAP BATTLES
Are You STILL Afraid Of The Dark
CryptTV's One Minute Horror
My Selfie Life
Logan Paul: Sketches
Best of Jack & Dean
Mahogany Sessions
Dr. Havoc's Diary
Off the Easel
The Drop with Greyson Chance
Chloe and Zoë
SmashUp
Not Too Deep With Grace Helbig
#hotmessmoves
Chad Future TV
LABS
McTucky Fried High
This Is Why We're Single
Flat Out
SRSLY.
A Waste Of Time with ItsTheReal
All Time 10s
Party In The Back
The Artisans of Italy
Epic How To
Epic Chef
Kids These Days
Weird Threads
All American High School Film Festival
Eat Our Feelings
Lost in LA
The Future with Emily Heller
73 Questions
The 30
Sasquatch Comedy
Kingdom Geek
5tages