Janson Media TV Shows
About Janson Media
Founded in 1989 and located in the United States, Janson Media is an independent channel producer and media company that focuses on providing TV, DVD, and online distribution. Janson Media licenses content on a global scale to bring new ideas and entertainment experiences to a mass audience.
Due to their forward thinking and digital distribution model, Janson has been able to enjoy success in the media business by offering a variety of content and committing to beneficial partnerships. Clients of Janson include BBC, Netflix, Youtube, A&E, Discovery Channel, and more. These monumental partnerships allow the company to offer exclusive content that isn't distributed anywhere else.
In addition to distributing material that has already been made, Janson hires filmmakers and works with them to produce independent and fringe projects. Users can browse their online collection for recent releases, information about the filmmakers, and even watch the content live in the "Screening Room" - a digital application that brings world-class films to your desktop, tablet, or even smartphone.
They own complete rights on a number of films, including The Mother Grain, Unbreakable, Epic Adventures, Kandote, Beatz, and more. Many of their films have been featured on Netflix in their documentary genre. This digital distribution channel is a quality addition to anyone's viewing library.
About Janson Media TV Shows
Bob Ross - The Joy of Painting
It's Sew Easy
A Craftsman's Legacy
Curious Traveler
The Korean War
Robot Trains
I Love Toy Trains - I Love Big Trains
Send In The Dogs Australia
A Taste of History
Phonics School
Glumpers
Comedy Club Network
Animal Rescue
Cinderella
Shifting Gears
The Romanovs
The Sniffer
Dream of Italy
Family Rules
Tracks Ahead
Wild Photo Adventures
Today's Homeowner with Danny Lipford
Heart & Soul
Football Fanatics
Hello Jadoo
Legends of Airpower
Triumph of the Nerds
Pandora's Box
Robotex
Rob the Robot
Urban Conversion
Travels with Darley
Detective Anna
Rasputin
Scrap Kings
Richard Bangs' Adventures With Purpose
Elements
Gadgets & Gizmos
Landmarks
In Space
The Big Planet
Gary Spetz's Watercolor Quest
Boing: The Play Ranger
The Hit List
Halloween Songs for Kids
Leo the Truck
Thunder Store
Parables of Jesus for Kids
Tough Nuts - Australia's Hardest Criminals
Great Chefs of the South
Pet School
Conscious Living
Once upon a Time in Odessa
World War I
Little Lizard Gaming - Minecraft Mods!
Great Chefs of the World
Pocahontas: Princess of the American Indians
Sophia
The Crowd & the Cloud
How to Discipline Your Dragon - Minecraft
Expeditions With Patrick McMillan
Angel's Heart
The Dog
Checking In With Chelsea
Hunting the Gauleiter
Gummy Bear & Friends
Beautiful But Broke
The Hotel Fixers
Fortnite Season 5 Gameplay
Flint
Icons
The White Guard
Museum Access
Alien Case Files
The Golden Horde
In Search of Holy Treasure
Tara Duncan
Cut the Rope - Coloring Books
Simple Living With Wanda Urbanska
Charlton Heston: For all Seasons
Travel with Kids
The Hollywood Collection
World's Greatest Mysteries Collection
Discoveries...America
Discoveries... Africa, Tanzania Collection
Discoveries...India Collection
Discoveries...Spain Collection
Discoveries...Asia Collection
Money Track
The Unauthorized Story
Moneytrack
The Amazing World of Automobiles
Where were you? Events that Changed the World
Flying Through Time
Weird & Dangerous
Next Stop
Classic Cars
Football Heroes
Globetrotting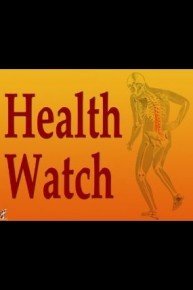 Health Watch