Anime Network TV Shows
The Anime Network is a representation of a wildly popular new genre. For Millennials, Anime is an art form that helps to define their identity. If you want to catch up with any main stay programs such as the Dragonball series then the Anime Network is the place to do it. It currently has the new installment entitled, Dragon Ball Xenoverse.
There is also the show Princess Tutu, which is a parody of Pinocchio. You will want to watch to see what will happen to her as she searches to become a real girl. She will take you on adventures as she meets new friends. Then there is the long running show First Love Limited which is a comedy about the love life of eight girls. Tune in to see if the adolescent characters figure out how to navigate the angst of being a teenager and relationships. You have a front row seat to each layer of this show.
There are other popular shows such as the show Yo-kai, Dragon Quest or Yu-Gi-Oh! No matter what your favorite anime show or game is, you can watch the latest. In addition, you can find classics such as the Godzilla series but with the new anime perspective. If you are an anime enthusiast, there is an abundance of material to choose from. There are movies that capture the audience such as Gin Tama. Although, the shows are in Japanese, there are subtitles available. There are also a variety of specials, such as Anime Access.
Another
Kamigami no Asobi
Qwaser of Stigmata
WataMote
Motto To Loveru
Uta no Prince Sama
To Loveru Darkness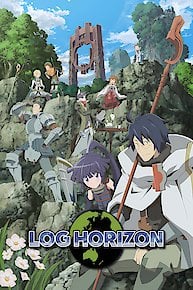 Log Horizon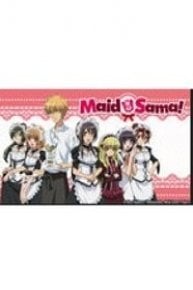 Maid-sama
Kokoro Connect
Haikyu!!
Wolf Girl & Black Prince
Hiiro no Kakera: The Tamayori Princess Saga
To Loveru
Mysterious Girlfriend X
Amagi Brilliant Park
Majikoi Oh! Samurai Girls!
Sakura Trick
The Fruit of Grisaia
Cross Ange: Rondo of Angels and Dragons
Natsuyuki Rendezvous
Outbreak Company
Magical Warfare
Blade & Soul
Nakaimo: My Little Sister is Among Them!
Love, Chunibyo and Other Delusions
Is the Order a Rabbit?
Love Lab
Blue Spring Ride
Gugure! Kokkuri-san
Muv Luv Alternative: Total Eclipse
Familiar of Zero: Knight of the Twin Moons
Kampfer
So I Can't Play H
My Teen Romantic Comedy SNAFU
Queen's Blade: Rebellion
Tamako Market
Mayo Chiki
Waiting in the Summer
Familiar of Zero F
Heaven's Memo Pad
Love, Election and Chocolate
Shining Hearts
Golden Time (Anime)
Colorful
Papillon Rose
The Familiar of Zero
Sabagebu! - Survival Game Club! -
Mashiroiro Symphony - The Color of Lovers
Upotte!
Amagami SS
A Channel
Amnesia (2013)
The Severing Crime Edge
Tokyo Magnitude 8.0
Indian Summer (2009)
Hatsukoi Limited
One Week Friends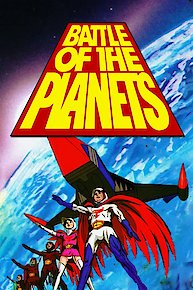 Battle of the Planets
Love, Chunibyo and Other Delusions! -Heart Throb-
Henneko: Hentai Prince and the Stony Cat
Engaged to the Unidentified
Dusk Maiden of Amnesia
Tari Tari
Beyond the Boundary
Non Non Biyori
Little Busters! Refrain
Wizard Barristers
The Comic Artist and His Assistants
B-Daman Crossfire
ef: A Tale of Melodies
Brighter Than the Dawning Blue
Phi-Brain
Samurai Harem
Night Raid 1931
Diamond Daydreams
Horizon in the Middle of Nowhere
Bodacious Space Pirates
Kids on the Slope
Croisee in a Foreign Labyrinth
Humanity Has Declined
Ro-Kyu-Bu Fast Break!
Ray
La Storia della Arcana Famiglia
Akikan
Himawari, Too
Nyan Koi!
Modern Magic Made Simple
You're Under Arrest
Taisho Baseball Girls
Towanoquon
Medaka Box Abnormal
Hakkenden: Eight Dogs of the East
Viva! Tokyo!
Devil Survivor 2 The Animation
Samurai Bride
Majestic Prince
Flowers of Evil
Yuyushiki
Photo Kano